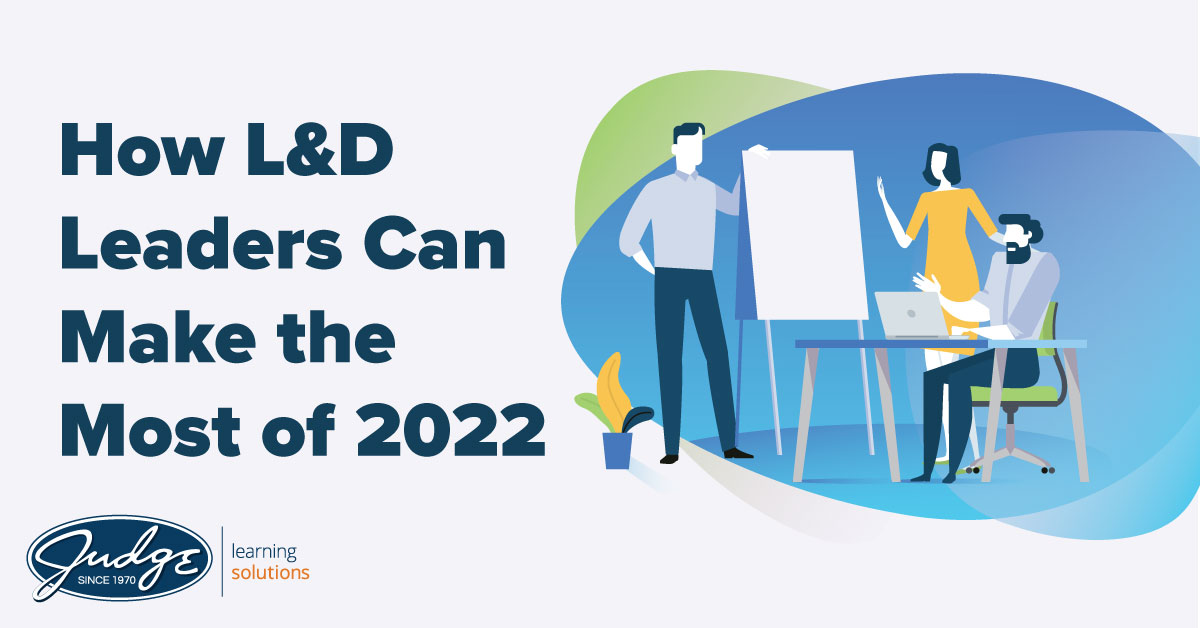 Share this post
How L&D Leaders Can Make the Most of 2022
By Mark Burke, Ed.D.
It's a new year full of potential. L&D has never been more important as organizations have realized how critical it is to invest in their current employees instead of looking outside for new talent. Leadership training has become a hot topic again as managing remote employees, COVID fatigue, and an overall nervousness about the future sits heavy on many leaders. AR/VR buzz is growing as Apple and Meta commit heavily to the technology required. And let's not forget skills training as job consolidation and innovation push employees to learn new ways of working. In short, there are many possibilities in 2022 for L&D to truly impact their organizations.
So what? L&D leaders don't need pep talks, they need action. Recently our leadership team got together and discussed what advice we would give to our clients about how to optimize their impact on their organizations. Here are three ideas to consider.
1. Prioritize Senior Leadership Goals. Whether your team has been given projects or you are responsible for finding opportunities to help employees, there is a senior leader somewhere that needs their initiative to work. Find the linkage between your work and theirs and then consistently align the messaging about your efforts to that initiative. Helping a senior leader succeed is the fastest way to get them to be a champion for you and your team.
2. Embrace Collaboration. L&D projects are often a black box with SMEs only getting a chance to review materials deep into the process. That method must change if L&D wants to be seen as a team player. Different ways of doing this include applying design thinking processes, adding a round of rapid prototyping to your design process, or having both a user test and pilot test. However you do it, get SMEs and leaders involved – they'll take more ownership of the deliverable and feel like a member of the development team.
3. Push the Envelope. Internal L&D teams can be pigeonholed quickly if they create learning using the same design and methodology every time. It can get so bad that others in the organization don't want to use the team because they don't want "the same old thing". If your organization is conservative in its thinking about learning design, consider 2022 the year of trying new things. Maybe it's a new learning modality or moving traditional training to asynchronous. Wherever you can, push the envelope of expectations – you may be pleasantly surprised at the result.
It's been a tough few years. Let's turn the page to 2022, embrace the possible, and have some fun along the way!
Want to talk more about this? Leave a comment below or reach out to us at JLS@judge.com. Our team of creative superheroes are ready to help – just let us know what you need.
Topics : Articles, Collaboration, Goals, Leadership, Learning, Learning Development, Learning Solutions
Share this post
Join Our Winning Team
We are always looking to add talented professionals to our team. Advance your career with Judge.
Apply Now
Let's Continue the

Conversation.

Tell us how we can help you and we'll be in touch soon.