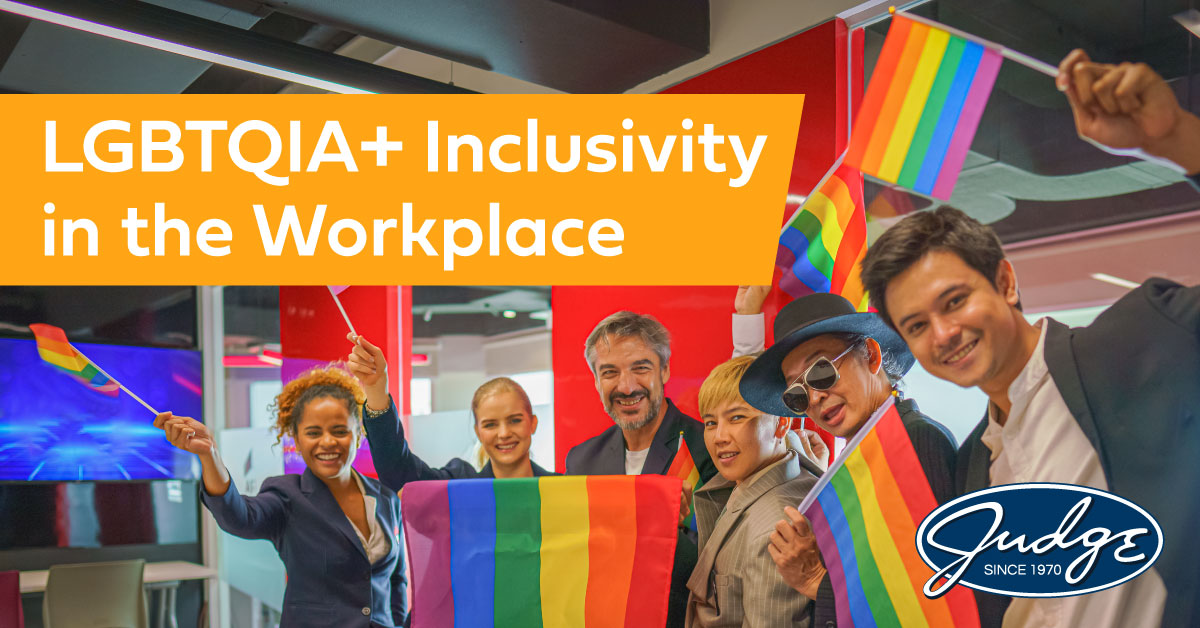 Share this post
LGBTQIA+ Inclusivity in the Workplace
By Kristin Ortiz
In June of 2020, the U.S. Supreme Court extended the protections in a 1964 Civil Rights federal law so that it now clearly prohibits discrimination on the basis of sexual orientation or transgender status in the workplace. But even before this ruling, many companies were enacting their own policies that promote a welcoming environment and provide protection for LGBTQIA+ individuals.
Being an inclusive company for the LGBTQIA+ community is more than just creating protection policies, though. Your company needs to nurture these individuals and recognize that diversity and inclusion is a necessity not an option. The quest for finding good talent is at one of the hardest points its ever been. Your diverse hiring practices, and the policies and culture you create, will help your company to stand out—or not.
Be Loud, Be Proud
Your policies will mean nothing if the talent pool is not aware that you are an ally to the LGBTQIA+ community.
One thing you can do is update your EEO statement on your job postings to include that you welcome and encourage LGBTQIA+ candidates to apply. You can also make sure to include a statement about sexual orientation and gender identity protections in your employee handbook.
You need to take things beyond documentation—you need to walk the walk. This means training your recruiters to promote the company's inclusivity and diverse culture when engaging candidates. Speak of your policies but also your cultural inclusion efforts—charities you support, employee resource groups, supports offered for the LGBTQIA+ community.
In your searches, you may need to reach outside your normal network to reach LGBTQIA+ talent. Look to local organizations that work within the community or engaging directly with colleges and universities which often have a LGBTQIA+ presence.
Once you have secured diverse talent, you need to make your company environment a place that welcomes it. This could mean diversity and inclusion training for all managers—or even better all employees. You can also do something as simple as learning to address people by their preferred pronouns. It would also be good to celebrate Pride Month with company events—The Judge Group will be holding its first ever Pride Walk this June!
You want your company to attract the best talent and by living and breathing your diversity and inclusion efforts you will stand out from the competition. Reaching out to diverse talent has never been more important than it is today. Inclusion is attainable with dedication and an open mind.
Topics : Articles, Hiring, Inclusion, LGBTQIA+, Pride Month, Talent
Share this post
Join Our Winning Team
We are always looking to add talented professionals to our team. Advance your career with Judge.
Apply Now
Let's Continue the

Conversation.

Tell us how we can help you and we'll be in touch soon.