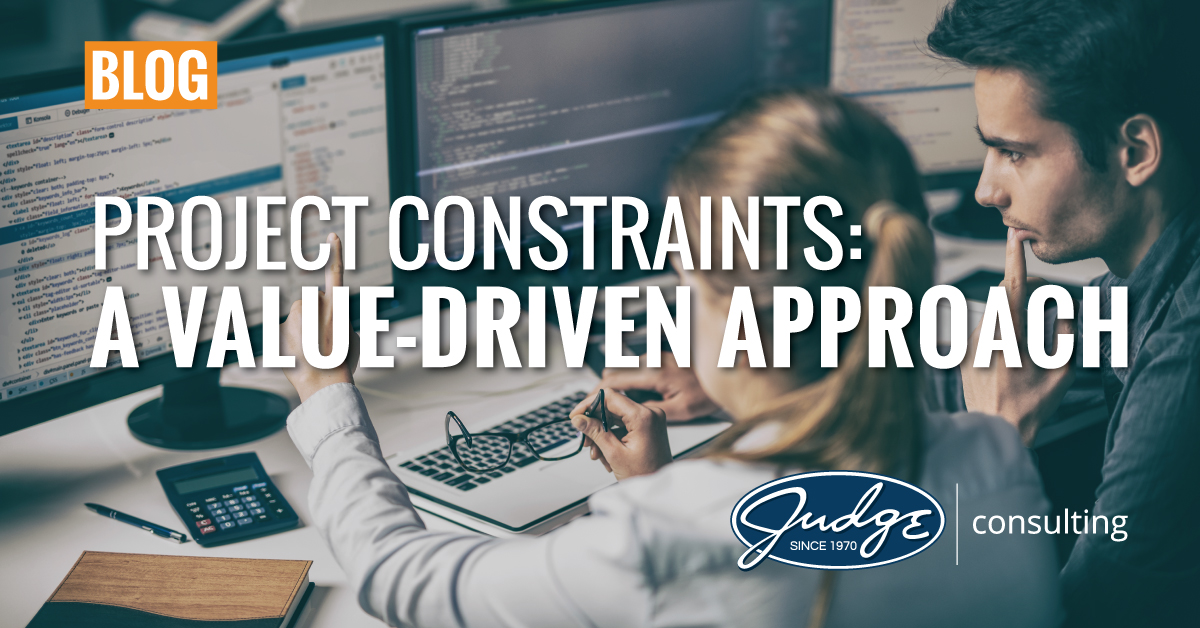 Share this post
Project Constraints: A Value-Driven Perspective
As we embark on a new year, it would be helpful to take a fresh look at managing the triple constraints of a project: Time, Scope, Cost. These constraints are sometimes depicted as an "iron triangle." The premise behind this model is that the constraints are not mutually exclusive. Changing one constraint will invariably affect the others.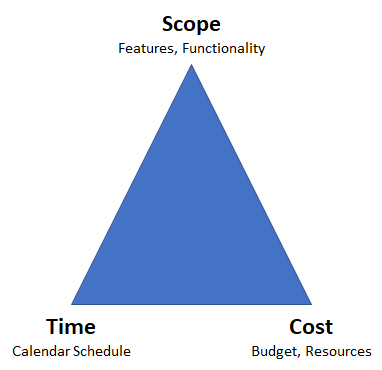 For example, if Scope is increased the Time and/or Cost to deliver will increase. Conversely, if Scope is decreased the Time and/or Cost to deliver will decrease. But rather than look at these constraints as immovable objects, we can turn the model upside down and use them to drive value.
There are two primary approaches to managing constraints: Plan-driven and Value-driven:
Plan-driven: Scope is fixed. "How much Time and Budget will it take to deliver this Scope?"
Value-driven: Time and Budget are fixed. "What (Scope) can we deliver based on the Time and Budget we have to work with?"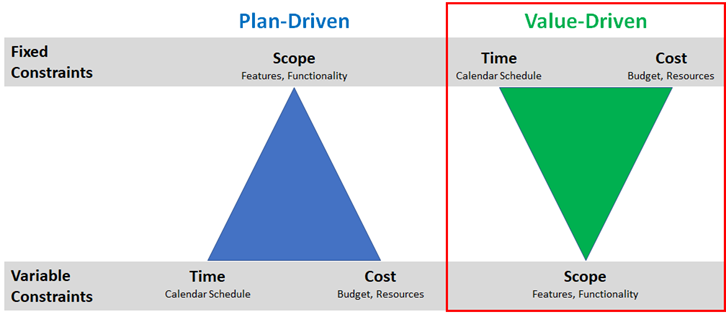 While not always the case, the Plan-driven approach is more aligned with Waterfall delivery, whereas the Value-driven approach is more conducive to Agile delivery. In an environment where resources are limited, the Value-driven approach makes a lot of sense.
Topics : Agile, Articles, Project Management
Share this post
Join Our Winning Team
We are always looking to add talented professionals to our team. Advance your career with Judge.
Apply Now
Let's Continue the

Conversation.

Tell us how we can help you and we'll be in touch soon.