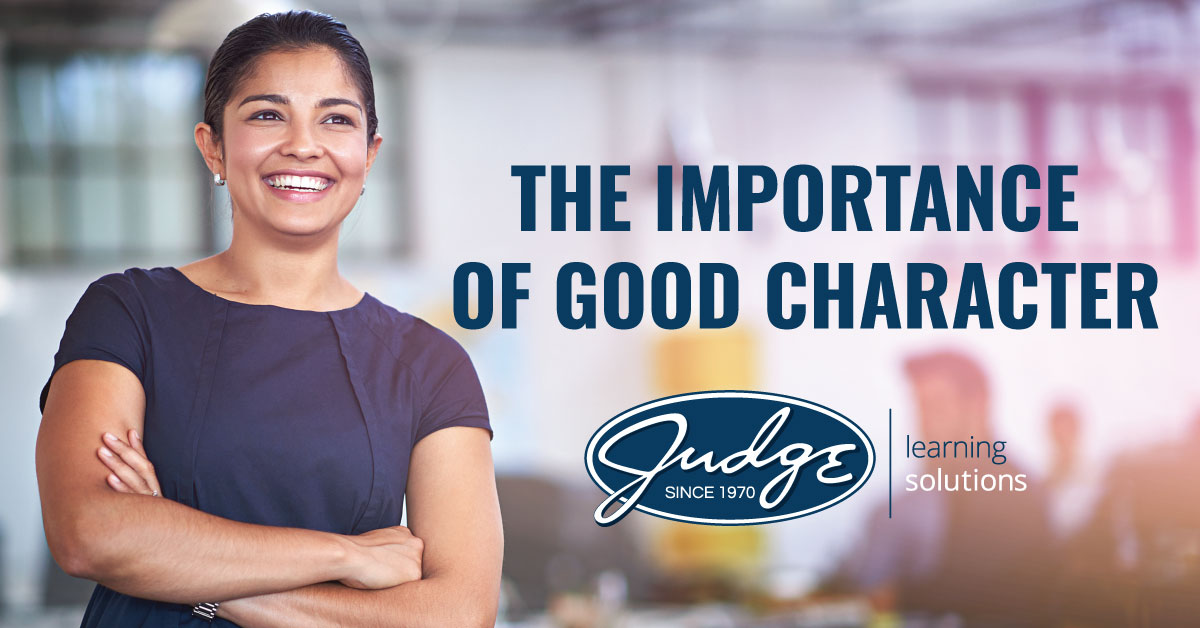 Share this post
The Importance of Good Character
By Sally Eames, Instructional Designer
We've already covered the power of storytelling in training. Now let's talk about how character plays into effective storytelling.
Character not only covers those fictional beings whose stories learners follow in scenarios and other story-based learning. Character also includes the facilitator in live training and the organization's brand and culture.
No training gets delivered in a vacuum, and effective, engaging training has personality, which we can include in the following ways:
Making sure all visual content, from presentation decks to videos to eLearning, supports the story of the brand, including tone, fonts, colors, and visual treatments.
Using facilitator experience in live training to support important points; good facilitators (and Judge Learning Solutions has them) know when to add the personal touch in a way that makes the learning more powerful.
Creating actual characters in digital learning that help tell the stories we need to tell.
Using voice talent whose delivery helps learners connect to the content.
Providing translators who are comfortable with a language's idioms and flavor, so the same training across multiple languages feels like it's for those specific learners.
A few examples of how I've used characters in digital learning to make training stronger include:
A series of videos on how to return to the office safely during the pandemic, which used a lighter touch to make a serious subject easier to absorb. Learners followed a fellow named Joe through his first day back in the office, demonstrating behavior that would keep Joe and his colleagues safe.
eLearning on a radically new product and sales process that used customer stories to create an emotional connection. By seeing concrete examples of how the product could make people's lives better, the sales team could better understand the need for a new approach to selling it.
A mental health support eLearning for a brand that previously used real employees in their training imagery. We didn't want teammates to be identified as "the depressed employee" or "so-and-so with anxiety," so we used real-location photographs as the background for a set of animated characters who shared their mental health journeys, blending sensitivity with branding requirements.
Adding personality and character helps learners engage and identify with the subject of the training. This not only makes the experience more pleasant, but it also helps learners make personal connections with the content. And that makes learning stick!
Want to talk more about this? Leave a comment below, or reach out to us at JLS@judge.com. Our team of creative rock stars are ready to help!
Topics : Articles, Digital Learning, eLearning, Learning, Learning Development, Storytelling, Training
Share this post
Join Our Winning Team
We are always looking to add talented professionals to our team. Advance your career with Judge.
Apply Now
Let's Continue the

Conversation.

Tell us how we can help you and we'll be in touch soon.