Leadership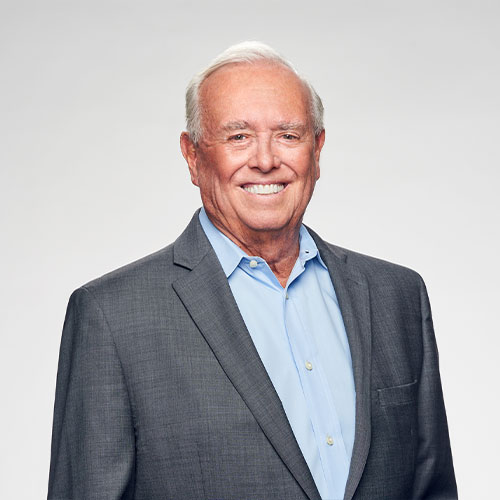 Martin E. Judge, Jr.
Founder & Chairman of the Board
Martin "Marty" Judge Jr. is Chairman of the Board and Founder of The Judge Group. His passion and talent for the staffing industry prompted him to establish the company in Northeast Philadelphia in 1970 with a $2,000 loan from his father. Since then, Marty has consistently overseen The Judge Group's dynamic growth into an organization with an extensive nationwide and international presence, employing over 1,000 full-time employees and operating from over 30 offices across the United States, Canada, and India.
The Judge Group initially offered permanent placement staffing services but later expanded to include Judge Computer, which was founded in 1982 as a service company for schools and businesses. Two years later, Judge Computer started manufacturing JudgeXT computers as its own product, with a peak production of 10,000 units in 1990. In 1986, Marty formed Judge Technical Staffing, which contributed significantly to a 30% annual growth rate between 1986 and 1996.
To further diversify, The Judge Group began to specialize in document management and imaging resellers and solutions in 1988, culminating in the launch of Judge Imaging Systems. In 1996, The Judge Group extended its service offerings by acquiring Berkeley Training, and a year later, the company went public with an initial public offering and became publicly traded on NASDAQ. However, Marty later bought back The Judge Group after seven years so that he could oversee the company's aggressive expansion across the United States by enhancing its services. More recently, The Judge Group launched the Judge Consulting Group and Judge India and acquired Copley Consulting Group in 2021 and Slayton Executive Search in 2022.
Beyond business, The Judge Group is a generous supporter of various charities such as the ALS Foundation, American Cancer Society, American Heart Association, American Red Cross, March of Dimes, and TechImpact, a national nonprofit providing high-quality and affordable technology assistance to other nonprofits and training young adults.
Marty's exceptional business acumen, common sense, and ambition have contributed significantly to The Judge Group's remarkable growth. He has consistently remained vigilant for new opportunities for expansion, excelling in new verticals, industries, and other continents. Marty's business prowess has transformed The Judge Group into an industry leader, providing thousands of job seekers with career advancement opportunities and assisting various companies in achieving their goals through custom business technology, talent, and learning solutions.