Learning Solutions
Custom Learning Solutions
Engage and Educate Your Learners with Customized Learning Solutions
Search Jobs
Finding the resources to build a custom learning program in-house is difficult, expensive, and time-consuming — even for organizations that have robust learning and development (L&D) departments. Judge's solution architects understand that your corporate training solutions must be in complete alignment with your overarching business strategy. Whether your company is rolling out a technology platform, implementing compliance training, pursuing an Agile transformation, or instituting a new process, Judge can develop and deliver custom learning to ensure you achieve defined business outcomes.
Why Judge?
Always tailor-made and never off-the-shelf, our custom learning solutions are designed to transfer knowledge to your learners with speed, efficiency, and accuracy. We specialize in delivering original and engaging learning interactions such as microlearning, motion graphic videos, corporate eLearning, blended learning, and gamification, as well as customized instructor-led training materials and learning portals.
Personalized Learning Assets
Our learning and development experts offer a variety of collaborative approaches to work with you to create thoughtful and creative training solutions that align with your organization's style and requirements.
Interactive and Engaging Solutions
From labs and group exercises to self-paced eLearning and job aids, we provide a range of different digital learning tools and techniques to educate your specific target audience.
Performance-Driven Course Design
We work closely with key stakeholders to identify performance objectives, design a custom learning experience with key training materials, and deliver measurable business results.
Custom Learning Services and Solutions
Highly Interactive Digital Learning Assets
Digital learning, e.g., eLearning, is a flexible and cost-effective format for delivering training to a geographically dispersed, diverse learner community. Our eLearning experts work with you to develop materials that can reach all of your employees just in time and based on their schedule.
Gamification in Business and Gamified Learning
We harness the power and science of gamification to develop exciting, interactive learning experiences. Putting the learner first enables us to create engaging learning that is fun, competitive, and different.
Performance and Training Assessments
Our services include the design and implementation of custom performance assessments to measure the effectiveness of learning as well as measure on-the-job performance. These assessments are designed to be easy to use with results that are both valuable and actionable.
"In 90 days, Judge Learning Solutions helped us turn an unclear and technical policy — that few knew or understood — into three professional-quality eLearning modules that increased awareness and compliance with the policy for 5,000 learners." - Vice President, Large Financial Institution

"I have worked with The Judge Group extensively for more than 10 years. The caliber of instructors they provide is unparalleled." - Global IT Training & Communications Manager, Food & Beverage Company
An American home building and real estate company needed to upskill the presentation and facilitation skills of their employees through a custom learning solution.
Read Case Study
A distributor of the world's top luxury wine, spirits, and beer brands turned to Judge Learning Solutions for help designing a custom learning solution for over 2,000 commercial drivers tasked with using a new application to meet the requirements of the Federal Electronic Mandate system.
Read Case Study
A biopharmaceutical company with a focus on innovative research partnered with Judge Learning Solutions to design and develop a custom leadership training program for its senior employees.
Read Case Study
To wrap up our blog series on the value and benefits of upskilling and reskilling employees, we will discuss the importance of utilizing learning and development (L&D) professionals for training programs.
Read Blog
The Judge Group is pleased to announce that Brandon Hall Group has again recognized its learning division, Judge Learning Solutions, for its exceptional learning development programs. Judge was awarded three Gold and four Silver Brandon Hall Group Awards in 2022.
Read More
To make lasting change, the ethos of DE&I must permeate every avenue of the workplace – including in eLearning. Here are some tips on how to include DE&I in eLearning.
Read Blog
Frequently Asked Questions
Gamification refers to the process of incorporating game-like elements and mechanics, such as point scoring, badges, and leaderboards, into non-game contexts such as education, health, and training/learning. The idea behind gamification is to increase motivation, engagement, and participation by making tasks or activities more enjoyable and rewarding, and to tap into people's natural desire for achievement and social recognition. Gamification has been used in many fields, from learning and skill acquisition to customer loyalty, productivity, and behavior change.
Microlearning is a teaching method that delivers small, bite-sized chunks of information to learners. It involves breaking down larger topics or concepts into smaller, more concise units of learning that can be easily consumed and retained by the learner. Microlearning is often delivered through a variety of mediums, such as videos, infographics, podcasts, quizzes, or short articles, and it allows learners to learn at their own pace and consume information in a way that suits their individual needs. This approach to learning is becoming increasingly popular due to its effectiveness in enhancing knowledge retention, engagement, and convenience.
Compliance training is a type of training designed to make employees aware of the rules, regulations, and laws that apply to their specific industry, job, or workplace. This type of training is crucial for organizations in order to ensure that their employees are following standards and guidelines and avoiding potential legal or ethical issues. Compliance training topics can include workplace safety, confidentiality, anti-harassment, data security, and many other related areas.
eLearning is important for businesses for several reasons including scalability (eLearning can be easily scaled up or down depending on the size and needs of the organization. It can be deployed to many employees simultaneously and the content can be easily updated); flexibility (eLearning allows employees to learn at their own pace and on their own schedule. This can be particularly important for remote employees who may not be able to attend in-person training sessions); cost-effectiveness (eLearning can be more cost-effective than traditional classroom training because it eliminates the need for travel, materials, and instructor fees); consistency (with eLearning, all employees receive the same information and training in a standardized format. This ensures that everyone is on the same page and operating under the same guidelines and procedures); and measurability (eLearning platforms typically track progress and completion rates, which allows organizations to measure the effectiveness of their training programs and identify areas for improvement). Overall, eLearning is an efficient, effective, and flexible way for businesses to provide training to their employees. It can save time and money, ensure consistency, and improve the overall performance of the organization.
Meet the Team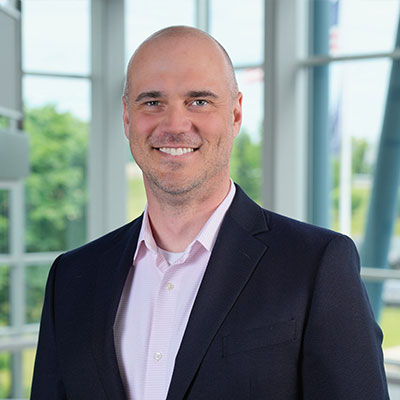 Mark Burke, Ed.D. Visit Mark Burke, Ed.D. on Linkedin
Sr. Director - Custom Learning Solutions, Judge Learning Solutions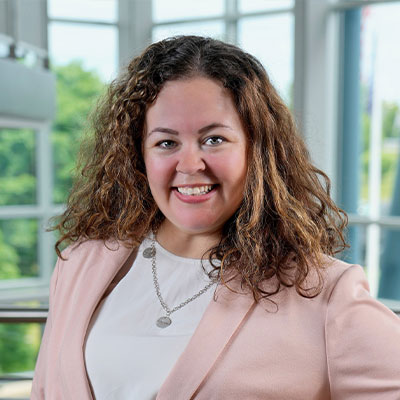 Chelsea Bjerkan Visit Chelsea Bjerkan on Linkedin
Director of Operations, Judge Learning Solutions