Search Jobs
Marketing can make or break the public's perception of your company. With the right team in place, you're equipped to build a brand people trust, tout your products or services, attract investors and customers, and drive lasting growth. At The Judge Group, we have the connections, resources, and marketing recruitment experience to help you realize tangible returns on your marketing investment, delivering creative professionals and highly skilled talent to expand your portfolio of digital marketing capabilities.
Why Judge?
Judge's marketing recruiters have a deep understanding of the trending marketing topics and technologies fueling the industry — and so does our talent network. We specialize in securing marketers with the necessary skills and training to use these tools to advance your business.
Full Suite of Staffing Options
Our flexible staffing model includes both short- and long-term roles in digital marketing, graphic design, and advertising, all of which are available on a temporary, temp-to-perm, or direct hire basis.
Streamlined Recruiting Process
We combine our proprietary AI-driven Applicant Tracking System technology with a human touch to bring you qualified candidates quickly and efficiently.
Customizable Solution Design
We'll work with you to curate the right marketing mix for your organization, digging into strategic priorities, tying them into our recruiting approach, to ensure our talent provides value.
Our Marketing and Creative Staffing Services and Solutions
Marketing Recruitment
Our database of social media managers, communications professionals, and content experts is constantly growing, enabling us to find the best fit for your marketing needs.
Creative Staffing
We have close partnerships with the biggest players in the industry and are committed to delivering top-tier creative candidates, such as art directors, graphic designers, and production artists.
Digital Marketing Recruitment
We staff a number of positions across the digital marketing landscape, from UI/UX designers and front-end developers to web designers and analytics specialists.
Marketing & Creative Staffing Delivery Models
When you need help sourcing, recruiting, screening, processing, and filling full-time positions, look no further than Judge. We offer contingent, retained, and hybrid search services that can be tailored to suit your organization's specific staffing needs. Our proprietary Applicant Tracking System uses artificial intelligence and machine learning to match top candidates with open jobs. Combined with our large network and global database of over eight million quality candidates, our marketing recruiters provide full-time quality talent with speed, accuracy, and efficiency.
Learn More
Temporary Staffing
When an urgent project arises or your staffing needs change without warning, you need qualified contractors and professionals you can rely on. Judge's marketing recruiters can quickly assess your situation and supply employees with the right skill sets and previous experience to get the job done. Our global talent network includes a range of qualified contractors who are ready and waiting to help drive your business forward.
Temp-to-Perm
With Judge's temp-to-perm staffing model, companies and candidates alike can be sure they've found the best match before committing to full-time employment. Our seasoned account executives work with you to understand the specifics of your marketing and creative staffing needs, including what level of experience, skill, and expertise you're looking for. We use data-driven technology, a global talent database, and decades of recruiting knowledge to select, screen, and place temp-to-perm candidates that promise to be a perfect fit.
"The Judge Group is an excellent partner for all of your staffing needs. Their expertise shows in both quality and resourcefulness. They are a main go-to for me when looking to find the right fit across multiple category needs." - Nicole Jorstad
5-star Google Review
Judge has recently invested more heavily in marketing and creative staffing because our clients are looking for this type of staffing, and our candidates are asking for help finding these types of positions.
Read Blog
A leading American video game developer, home to a major video game franchise, required additional IT and creative professionals to help develop a highly anticipated franchise release. The company is dedicated to creating incredible science-fiction experiences and anyone they brought on to augment their permanent staff needed to share the same appreciation for the craft.
Read Case Study
We are excited that Nancy Burr is taking leadership of our Marketing and Creative Staffing line of business.
Read More
Meet the Team
Michael R. Tedesco Visit Michael R. Tedesco on Linkedin
Executive Vice President, Sales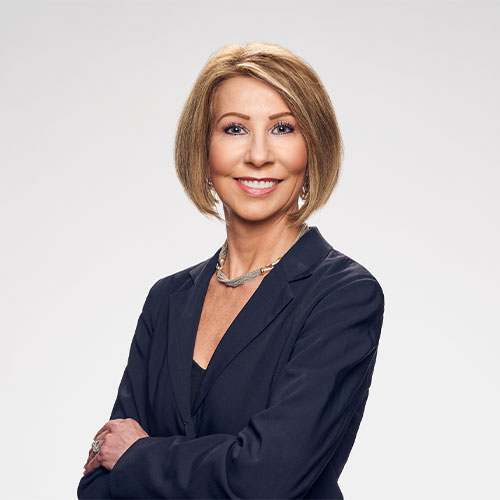 Janet L. Harbour Visit Janet L. Harbour on Linkedin
Senior Vice President, Client Strategy & Growth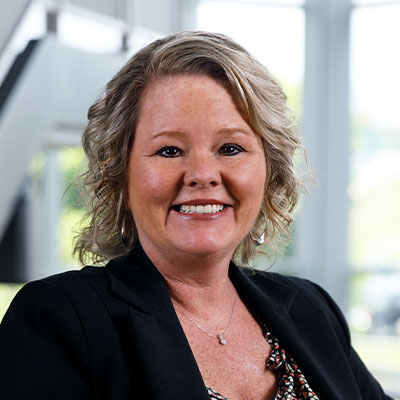 Nancy Burr Visit Nancy Burr on Linkedin
Vice President, Enterprise Accounts