Learning Solutions
Facilitated Learning Events and IT Bootcamps
Targeted Learning Experiences Focused on Upskilling and Reskilling
Search Jobs
At Judge, we get people — what motivates them, ways to reach them, and how they learn best. We help organizations solve systemic learning issues with accessible, interactive training opportunities. During our facilitated learning events and bootcamps, participants learn through skills-based, hands-on training and work with expert facilitators to ask questions, get direct responses, collaborate with other students, and participate in in-depth information sharing to ensure their new skills stick.
Why Judge?
We focus on the skill building you need to grow your business. With new learning topics appearing every day in the IT and professional development fields, we keep up to date on learning trends to ensure you have the options you need for training events. Our instructor-led courses and bootcamps are results-driven and continuously improved by measuring progress, gathering analytics, collecting and providing feedback, and evaluating learner engagement.
Exhaustive Course Offerings
With a long list of facilitated learning courses and technology solutions as well as customized IT bootcamps, Judge's training specialists take your employees from novices to experts.
Customized Training Programs for Onboarding, Upskilling, and Reskilling
Judge meets your learners wherever they are in their learning journey. With a wide range of workshops and bootcamp options, we create targeted training programs with a blend of off-the-shelf solutions and creative, custom learning experiences.
Accessible Options for Diverse and Dispersed Learners
Judge brings the classroom to your team members, allowing you to control costs, increase productivity through decreased time investment, and improve access for all learners.
Our Facilitated Learning Events and Bootcamps
Bootcamps
With talent being scarce, we partner with you to build the right skills through IT-specific bootcamps on topics ranging from Agile to Java.
Armed with a wide-ranging catalog of IT training solutions, we help your employees learn the necessary technical skills with our interactive, customizable instructor-led training events.
Download Course Catalog
From virtual teams management and leading through change to diversity, equity, and inclusion (DEI) workshops and manager 101 curricula, we offer enterprise-wide professional development training and solutions to support your talent management and organizational development initiatives.
Download Course Catalog
"Even though we are primarily a Linux/Unix shop, we were in need of Microsoft Windows Server Training, due to new servers and technology needing support in our data centers. Having already established a relationship with Judge, I reached out to determine what kind of training might be available. They made the specification and setup process incredibly easy and painless. Over the course of two weeks, the trainer trained 24 people in three different countries. All of the students said the training was excellent and the experience was "top notch." We would definitely use Judge again for training that was not available in-house." - Sr. Data Center Manager, Information Technology & Services Organization

"We invited Judge Learning Solutions to provide our entire management team with training on how to truly leverage our email and calendaring tools. They conducted a series of four 2-hour classes and the feedback from the team was unanimously positive. The skills learned during this program will make the entire management team more effective. We look forward to utilizing Judge Learning Solutions in the future. I cannot recommend them more highly." - Managing Partner, Fortune 100 Insurance Company

""Partnering with Judge Learning Solutions has allowed us to deliver Agile classes to more than 400 employees. We have been working with top-notch instructors who bring vast knowledge and experience into the classroom each time. They laid the foundation for us, and the trainer's high energy excites the students every class. Judge adapted to our needs and delivered every time with the quality we expected. Working with Judge Learning Solutions makes my life easy!" - Director of Learning & Development, TV & Motion Graphics Corporation
As part of a larger initiative to modernize their business operations, a global IT solutions provider wanted to migrate from multiple legacy customer relationship manager (CRM) systems to Salesforce®.
Read Case Study
A company that provides technological safety solutions via a crisis alert system previously handled new client training internally. But as the demand for their technology increased, so did the company's need for a partner to help manage and deploy a temporary workforce to meet demand.
Read Case Study
An upscale chain of fast casual restaurants offering primarily chicken products and operating in the United States has focused on growth and store expansion over the past thirty years and now has 900+ locations, most of which are owned by franchisees.
Read Case Study
The Judge Group is pleased to announce that Brandon Hall Group has again recognized its learning division, Judge Learning Solutions, for its exceptional learning development programs. Judge was awarded three Gold and four Silver Brandon Hall Group Awards in 2022.
Read More
The workplace can be extremely stressful at times. Looming deadlines, demanding bosses, difficult co-workers, and lofty expectations represent only a few things that contribute to employees' increased stress levels. In this blog, we discuss the benefits of mindfulness training and how it can positively impact your bottom line.
Read Blog
Meet the Team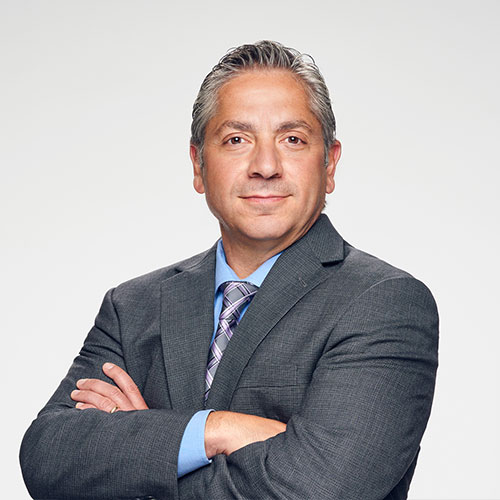 Peter Pedone Visit Peter Pedone on Linkedin
President, Judge Learning Solutions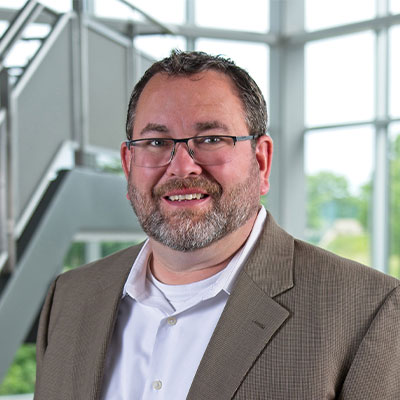 David Brennan Visit David Brennan on Linkedin
Sr. Director - Enterprise Learning Solutions, Judge Learning Solutions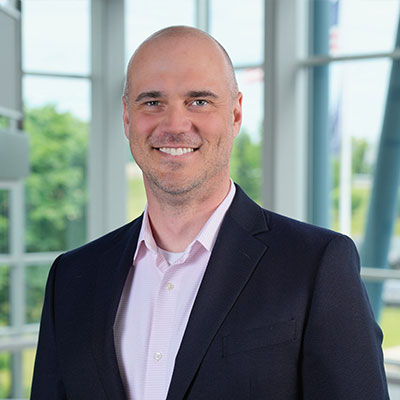 Mark Burke, Ed.D. Visit Mark Burke, Ed.D. on Linkedin
Sr. Director - Custom Learning Solutions, Judge Learning Solutions