Leadership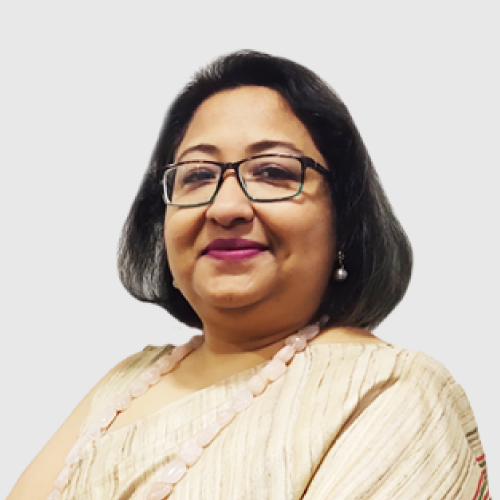 Shayantani Sen
Lead – Organizational Behavior
Currently an Executive Director – Organization Behaviour at Judge India Solutions since February 2020, Shayantani is an accomplished Talent Leader with over 25 years in large format global firms. In her current role at Judge India Solutions, she leads the Talent Teams (HR, Training, and Talent Acquisition) and Learning Practice.
Over her career she has helped shape and manage Talent Functions like HR Operations, Performance and Resource Management, and Resource Acquisition in Professional Service Organizations globally (Deloitte, Nokia, Birlasoft, Keane). She has designed many programs around Managerial Effectiveness, Diversity-Inclusion, Communication, Biases, and Engagement. Shayantani has been part of Thought Leadership to design the workforce and workplace of the future and helped leaders build highly purposeful and successful organizations.
An alumnus of IIM, Kolkata, she is a professional life coach, motivational speaker, mindfulness expert, happiness coach, and storyteller. While she juggles all these multiple hats; at her core is the passion to design capability-building interventions to create transformational learning in organizations through innovative techniques.