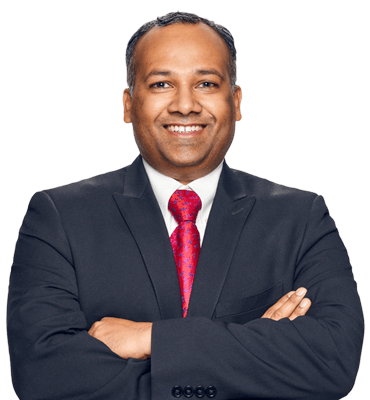 Abhishek Agarwal
President, Judge India – Global Delivery
Biography
My name is Abhishek Agarwal, born and brought up in Hapur, a gregarious city of Uttar Pradesh, India. I graduated from High School in 1995 from Delhi Public School, India. Being a sports aficionado, I enjoyed the stature of sports captain in school and had played cricket and football at District and Regional levels. I stepped into the corporate world in the year 1999 with a thousand dreams twinkling in my eyes, after graduating from Marathawada University, Maharashtra, India with an Engineering degree.
Soon enough, I realized that my dreams needed more blood and sweat to come true. So, after a stint of one year in the manufacturing sector, I went for further studies and received an MBA degree from ENPC France in 2001. The hard work, knowledge, and MBA degree landed me at Headstrong/Genpact, where I got the golden opportunity to work with some of the top-notch leaders of the global IT industry.
With a secured job in hand and living my dreams, I married the beautiful and jolliest girl I ever met, Saloni Agarwal in 2003. The blissful married life gifted us with two super champs—Aarav & Shaarav who are as bubbly and ambitious as we have always been. It seems that my kids have inherited some traits and interests from me, which include globetrotting, attending family get-togethers, bungee-jumping, and never-ending love for cricket. And, they turned out to be demanding readers just like their mother.
Taking a cue from my family, I also developed a habit of extensive reading and learning the emerging trends and technologies in the industry.
Before joining Judge, I held Global Operations/Delivery/TA/Strategic leadership roles for other IT Staffing, Solutions, Consulting and Services companies. I had successfully launched global delivery offices, centers, and functions for several companies at multiple locations. I defined the basic mantra of 3I's (Intent, Integrity & Intellect) which helped me successfully navigate a career spanning 20 years with high growth & rewards.
My wife, my one and only all-time advisor, always reminds me that learning should never stop—if you do not have anything more to learn, you are probably at the wrong place. The eagerness to learn more and build the great global engine guided my way to The Judge Group—the ultimate workplace. It is at Judge that I gave my career and passion a major boost in 2016 by taking the reins to launch and oversee Judge India, a key component of Judge's global delivery strategy today. With relentless efforts to shoulder the crucial responsibilities and meet the expectations of the largest IT staffing firm in the US, the only thought process is of continuous sustained growth.
As SVP, Global Delivery of the Judge Group, I'm committed to contributing to the profitable growth and development of Judge with my leadership and technical skills in global business expansion, Global Delivery, Strategic IT Outsourcing & Workforce Solutions space.
My efforts & hard work were recently recognized by ET Now as I received the "Role Model & Exemplary Leader of the year award" in 2018 and the "Visionary Leader of the year" award by the World HRD Congress in 2019. These are just the recent ones along with the other prominent awards I received in the past.
Overall, I have had a rewarding and blessed journey from an ordinary engineer to all the way of becoming the part of the management team of the global industry leaders.
Thank you all!
Abhishek Agarwal
Join Our Winning Team
We are always looking to add talented professionals to our team. Advance your career with Judge.
Apply Now
Let's Continue the

Conversation.

Tell us how we can help you and we'll be in touch soon.