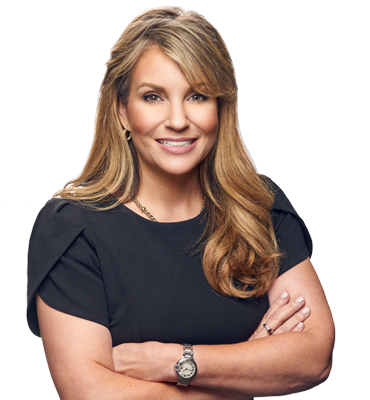 Amy E. Feldman
General Counsel
Biography
Hello, my name is Amy Feldman and I am a legal correspondent and the General Counsel for The Judge Group, where I specialize in employment and consumer-related issues. With both a law degree and a Master's in Education from the University of Pennsylvania, I use my ability to solve complex legal issues in a way people can understand, with a simple take on the law: what you don't know could get you sued.
My sister, Robin Epstein, and I are co-authors of So Sue Me, Jackass: Avoiding Legal Pitfalls That Can Come Back To Bite You At Work, At Home, And At Play, published by Plume, a division of Penguin Press. In addition to writing, I have extensive media experience as a legal explainer on television and radio, with regular appearances on Fox Sports, CNN, The Today Show Weekend, and The Maury Show, along with being a contributor to WTXF Fox Philadelphia news programming. My radio segments are broadcasted daily in thirty-four markets, in eighteen states, including channel KYW 1060 in the Philadelphia area.
However, my most challenging job is being a mother to three teenage children.
Join Our Winning Team
We are always looking to add talented professionals to our team. Advance your career with Judge.
Apply Now
Let's Continue the

Conversation.

Tell us how we can help you and we'll be in touch soon.