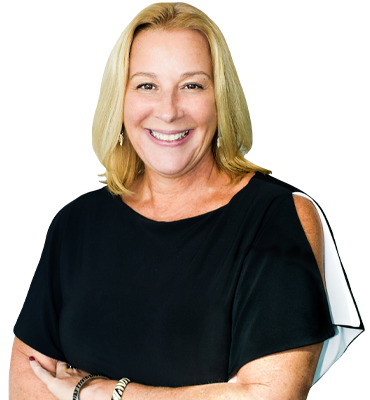 Diane Russell
Senior Vice President, Marketing
Biography
Hello. My name is Diane Russell and I'm Senior Vice President of Marketing for The Judge Group. I have a strong background in Financial Services and have spent time at companies like Cigna and Lincoln Financial doing marketing, product development, strategy, customer experience work, as well as driving competitive and innovation initiatives. I love helping sales sell and enabling them to tell a great story in the marketplace. I truly believe we have a fabulous story at The Judge Group, and I am excited to help tell it. I'm thrilled to be able to help this passionate company grow, support our clients, and beat the competition.
When I'm not working, I love spending time with my family. I grew up in Delaware County, Pennsylvania just outside of Philadelphia and still have strong connections to the area. While I have travelled the world, it seems there's always something that pulls me back to family and friends in this area. I love spending time at the beach, reading and exercising, and it's not unusual to find me eating out and shopping somewhere on the weekends. I believe if I had not ended up in marketing, I would have been a personal shopping stylist. It's always fun to help others look their best and I get to shop in the process!
I earned my Bachelor's degree in Communications from Temple University and my Masters in Organizational Management from The University of Pennsylvania. I have three boys, all grown, who help me stay cool, and a Rottweiler -- Tyson -- who loves attention. I currently live in the Greater Philadelphia Area.
Join Our Winning Team
We are always looking to add talented professionals to our team. Advance your career with Judge.
Apply Now
Let's Continue the

Conversation.

Tell us how we can help you and we'll be in touch soon.