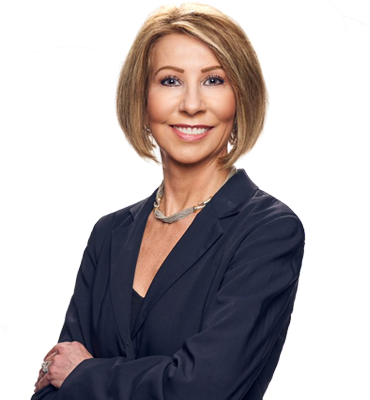 Janet L. Harbour
Senior Vice President
Biography
Hello, my name is Janet Harbour. I was born in Akron, Ohio and grew up in Asia, moving to Tokyo, Japan at the age of six. After 8 years in Tokyo, my 'expat' journeys took me to Taipei, Taiwan where I graduated from high school, and then the University of Delaware, graduating with honors with a bachelor's degree in Business.
While living somewhat of an "unconventional" childhood, I consider my international schooling abroad to be a transformative and enriching experience which allowed me to study both Japanese and Mandarin Chinese, as well as travel the world.
My professional career began in the Healthcare industry with Siemens Healthcare (now Cerner), first in Quality Assurance and then as a systems Implementation Director. After being contacted by a search firm for a role at a competing company, that same search firm ended up recruiting me as a Recruiter to work for them which began my career in the Staffing and IT Solutions industry over…let's just say…20 years ago! I have been fortunate to work for some of the largest players in the industry, which provided me with the foundational fabric that formed my professional growth over the years.
I joined Judge in 2008 to form a new Strategic Accounts Group, focused on the development and growth of large enterprise customers through the integration of our diversified portfolio service offerings. As member of the Leadership Team here at Judge, it is an honor and pleasure to have the opportunity to collaborate with an amazing group of colleagues who challenge me every day to achieve excellence and deliver best-in-class services. A steady and passionate focus on putting our customers first, forming trusted relationships and producing mutually beneficial results has afforded me the privilege of consistently gaining the respect of my peers and clients while earning their trust…every day. I consider these attributes, combined with personal accountability, positive attitude, perseverance, reliability, and loyalty to be the cornerstones of my success.
When not at work, I enjoy spending time with my husband, Jay, whether it be sweating through two-hour adrenaline-packed Spin classes or simply enjoying some R&R time together watching a good movie.
Respect, Passion, Repeat is what drives me every day because good enough, isn't.
Join Our Winning Team
We are always looking to add talented professionals to our team. Advance your career with Judge.
Apply Now
Let's Continue the

Conversation.

Tell us how we can help you and we'll be in touch soon.