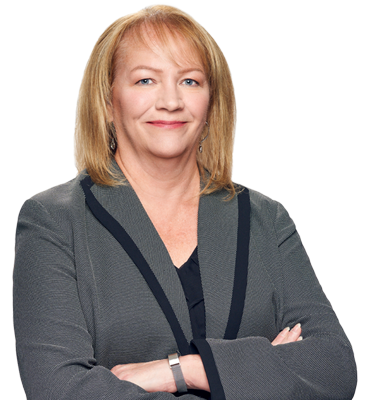 Katy A. Wiercinski
Chief Operating Officer
Biography
Hello, my name is Katy Wiercinski and I am the COO of The Judge Group. I grew up and still live in Broomall, PA with my husband Tom. My two children Kristine and Scott are young adults establishing their own careers, Kristine is an Assistant Facilities Planner and Scott is a Sr. Fire Marshal and volunteer firefighter.
I have had the pleasure of working at Judge for 35+ years. When I started we just did direct placement and our annual revenues were about $1MM. As the company grew so did my career. I started as an assistant bookkeeper and I am now the COO. When I tell people I have been with the company for so many years, their eyes get big, their mouth drops open and then the next thing they say is "wow" and what has made you stay so long? To me that is an easy answer, the people, the entrepreneur spirit, and the culture.
The people that work at Judge are not only hardworking and talented, but they also genuinely care about one another. We are a family. The entrepreneur spirit keeps things interesting! There is always something new to work on and ideas that need to be developed into reality. The culture is based on hard work, teamwork, and integrity.
When I am not working, I enjoy spending time with family and friends, traveling, gardening, and four-wheeling. Over the years my husband Tom and I have traveled extensively, not only in the USA, but also Europe. We love to go to different places and immerse ourselves into the culture. Gardening is my quiet time and allows me to reflect on the week's activities. Four-wheeling, what can I say, everyone has to do something crazy in their life!
Join Our Winning Team
We are always looking to add talented professionals to our team. Advance your career with Judge.
Apply Now
Let's Continue the

Conversation.

Tell us how we can help you and we'll be in touch soon.