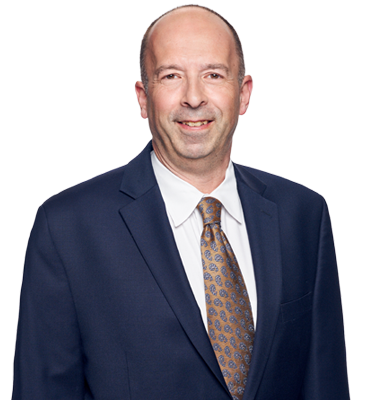 Kenneth F. Krieger
Executive Vice President
Biography
Hello, my name is Ken Krieger, Executive Vice President for The Judge Group. I was born in Philadelphia and also lived in Baltimore. After graduating from Penn State University with a degree in Marketing, I relocated to Indianapolis where I worked as a Technical Sales Specialist for Prentice-Hall, a division of Simon & Shuster Publishing. After 3 years, I decided to return home to the Philadelphia area where I began my career with Judge in 1988. I currently reside in Cherry Hill, NJ with my wife, Kim, and our three daughters Lindsay, Madison, and Marissa.
The staffing industry has awarded me the things I hold most dear in my life. It was this industry and my work at The Judge Group that introduced me to my wife.
When I'm not leveraging Machine Learning, Predictive Analytics, and Artificial Intelligence, you can find me at every Eagles home game, but never before getting my 6 miles in each morning. My other hobbies include being a roadie for my daughters' swim meets, basketball, and field hockey games, cheer competitions, and chorus & band events. If my Saturdays award me any free time, I will be closely following Penn State Football.
For the past 31 years, I helped The Judge Group grow and operate more efficiently. I started my career at Judge as a Technical Recruiter in the Engineering Division where I worked to launch the contract staffing program. As my role evolved in to Manager of the Engineering Division, the opportunity to create a repeatable and scalable training program became an additional passion. In 2001, I accepted the role of Chief Information Officer where my focus would be leveraging technology to support enterprise goals and drive strategy. It is a role that I have embraced ever since.
During my time as CIO, I had the good fortune of building relationships with numerous leaders in our field as well as with other organizations. Currently, I sit on the Advisory Boards of 6 different organizations including software companies and non-profits such as Tech Impact, Hopeworks.Org and the Leukemia & Lymphoma Society in Philadelphia. I was awarded the Smart CEO Magazine CIO of the Year Award.
In 31 years at Judge, I have enjoyed the opportunity to help the company develop and utilize state-of-the-art technology and systems that have propelled us to be one of the largest staffing, training, and consulting firms in the US.
I look forward to our continued journey.
Join Our Winning Team
We are always looking to add talented professionals to our team. Advance your career with Judge.
Apply Now
Let's Continue the

Conversation.

Tell us how we can help you and we'll be in touch soon.