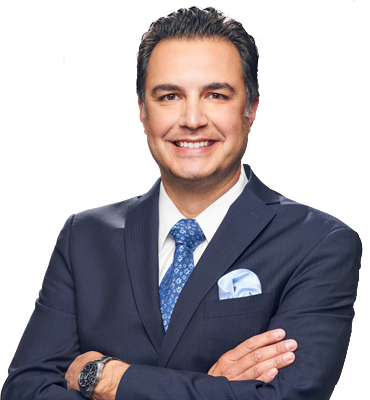 Michael R. Tedesco
Executive Vice President, Sales
Biography
My name is Michael Tedesco, and I'm from Philadelphia, Pennsylvania. I have lived in the Greater Philly area my entire life. I met my sweetheart and wife, Kerry, 22 years ago. Together, we have two incredible sons, Dominick and Andrew, and two fur babies, Chewbacca and Rey—as you can tell, we're Star Wars fans. Dominick and Andrew are both in elementary school, and they fill our weekends with sports, activities, and tons of laughs. I graduated from Archbishop Wood Catholic High School in 1996, and I have my Bachelor's Degree in Marketing from DeSales University (1999).
More about me… I'm an adrenaline junkie. Whether I'm zip-lining down a mountain, going 100 MPH on a snowmobile through the mountains of upstate New York, riding ATVs in the Poconos, or driving fast cars and motorcycles, speed makes me happy. I prefer to be outside as much as possible—fishing, hiking, traveling, rock concerts, and all things Philly sports are on the top of my list. I love talking about investments, real estate, and the stock market.
I've always had a passion for success, business, and a love for people. My "professional career" began when I was just 8 years old. I sold telephone accessories door-to-door—making a commission of just 25 cents each. Through grade-school, I cut lawns, shoveled driveways, and just loved making money. In high school and college, I sold XT/AT/Pentium computers for retail sales, which quickly expanded my interests into information technology and business. With this new IT exposure, I would disassemble and reassemble computers, learning how they worked, and then I began building them on my own, to sell as a side business for a profit.
My staffing industry career started as an account executive, selling accounting and finance staffing services, in the Philadelphia market. As a young man, I knew I was meant to work in the staffing industry, by quickly achieving top sales records and winning reward trips in my first 3 months in the business. I was a disruptor at my first staffing company, due to my different approach of staying late to generate leads, and I quickly "outgrew" my manager, and employer. In 2003, I joined Judge as a Sr. Account Executive, to combine my interest in technology with my staffing industry experience. At Judge, my early success came from finding mid-market companies that needed to hire immediately, and deploying a simple "quality-based" account management process, which was highly successful. This process landed and retained tons of new customers, and it built a scalable support and delivery model that drove new revenue streams into the Philadelphia market for Judge. In 2010, I was asked to take on a new challenge, to launch a new business for Judge in Center City, Philadelphia. In only 2.5 short years, the new business aggressively grew from an emerging office, to the largest staffing operation in all The Judge Group, and remains #1 today. In 2012, I was invited to join The Judge Group's executive team.
In my role today as Executive Vice President, I'm responsible for the sales, delivery, and growth strategy of our company, and building/mentoring a winning sales team. Judge is filled with passionate, independent people that have a strong work ethic and a competitive spirit. Those qualities are rooted in our visionary founder, Martin E. Judge, Jr. Marty's leadership, knowledge, and passion are sown through all areas of our company and are the cornerstones to our success.
In 2020, it will be my 20th year in the staffing industry, and my 17th year with the Judge Group. In the next 10 years, I have a bucket list item to visit all 50 states—I only have 10 to go. I am excited to see Judge grow into the BILLIONS in sales, while continuing to exceed our competitors' growth, and all the while making a lot of happy customers! As a Global Professional Services Firm, Judge provides IT Consulting Services and Staffing, Learning and Training, and Healthcare Staffing. Whether your company is challenged by the War for Talent, your IT project is at a standstill and needs professional guidance, or you want to develop your team by expanding their skill base, Judge is eager and ready to help. I welcome you to contact me via phone, email, or LinkedIn, and I look forward to hearing from you.
Join Our Winning Team
We are always looking to add talented professionals to our team. Advance your career with Judge.
Apply Now
Let's Continue the

Conversation.

Tell us how we can help you and we'll be in touch soon.