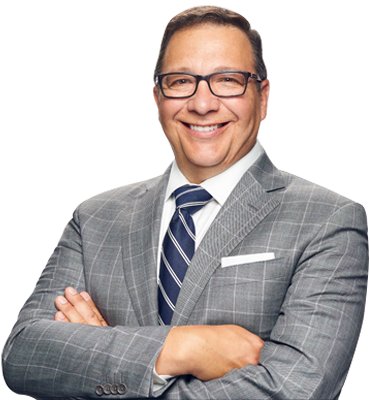 Mick Angelichio
President, Judge Healthcare
Biography
Hi, my name is Mick Angelichio and I was born in Norristown, Pennsylvania., I graduated from Norristown Area High School with a love of wrestling before heading to The George Washington University in Washington, D.C., where I continued to wrestle while receiving my bachelor's degree. I am lucky enough to be married to my best friend and we have the most 3 wonderful, caring children.
My interests include vacationing with my family, a love for exotic/classic cars, and playing golf & softball with the Judge team. I also enjoy watching sunsets, fishing, gardening, and reading history novels. As a long-time fan and ticket holder of the Philadelphia Eagles, I've sat through some hard losses, so when I had the chance to watch them win Super Bowl LII in Minneapolis, I was thrilled to say the least.
My career in staffing began in 1987 as a recruiter in Philadelphia where I gained many of the foundational skills and best practices my team and I employ today. After 4 years, I moved into a sales role, found I was successful at establishing local relationships, and was soon promoted to branch manager saturating the local market soon thereafter. Parlaying our Philadelphia successes into a more regional presence, we serviced customers from Long Island, N.Y. to Newport News, V.A. and I was moved into a Regional Manager role. My career advanced when I was recruited by one of the largest staffing firms at the time, for a larger Regional role that spanned half the East Coast. The lessons I learned from an organization that had a global presence were invaluable. I was responsible for winning and running vendor managed programs, both on or near-site, as well as growth into other expanded service lines the company was undertaking. Fast forward to 2003 and Marty Judge was building a successful staffing and search firm. In addition to expanding Judge's Accounting & Finance and Consulting & Training services, he was looking to build a Healthcare Talent Acquisition division, with focus on covering the entire ecosystem. Marty's vision, working with some of the best people in the staffing industry, and a little patience enabled us to grow to having engagements in all 50 states, ranking as the 18th largest Healthcare Staffing firm, by Staffing Industry Analysts and our future could not be brighter. Our goal is to always provide the best possible experience to our customers, applicants, and employees. Our staff strives to give you the white glove concierge type of service you should expect!
Join Our Winning Team
We are always looking to add talented professionals to our team. Advance your career with Judge.
Apply Now
Let's Continue the

Conversation.

Tell us how we can help you and we'll be in touch soon.