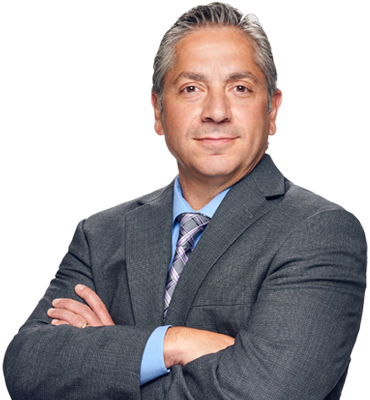 Peter Pedone
President, Judge Learning
Biography
Pete Pedone here. I'm a proud Long Islander originally; East Islip to be specific. After East Islip High School, I earned a Bachelor of Science degree from The State University of New York College at Plattsburgh. My wife Angela and I decided to relocate from Long Island shortly thereafter, landing in the Northern suburbs of Philadelphia. We've been in Horsham Township for the last 20 or so years. We're the proud parents of our daughter Izabel and our son Dominick; along with our rescue, Buster.
I grew up playing all sorts of sports – landed on Baseball and Football teams in High School. I'm still a big New York sports fan: Yankees, Islanders & Giants (in Eagle country!). My son has latched on to all three – good or bad, he's in it with me. My daughter has been a performer since she could walk and talk. Dance competitions & recitals have been a part of the fabric of the Pedone household for as long as I can remember. Between those performances, watching my son play soccer and coaching his baseball teams, the schedule is maxed out. And I love it all. I can usually manage to sneak in a few rounds of golf here and there too.
When I was in sales in the mid-late '90's – it became clear to me that Information Technology was the industry to be in. That whole Y2K thing. I landed in the IT training business and here I am 20+ years later. I joined The Judge Group when they acquired the training company I was working for. After achieving success as an Account Executive, I rolled into Sales Management. Marty Judge, Jr., asked me to become President of the division in 2003. Marty has been a great mentor, leader and friend. Marty Judge, III, has since taken over the reins as CEO. I'm lucky enough to call him a close friend as well. It's awesome to be part of this – and it's a true family company.
As you can see on this website, Judge Learning Solutions is no longer an IT training company (although we still do tremendous work in that space); today, we're a full-service Learning & Development Solutions Provider. We have an extremely talented group of sales people and learning professionals. I'm very proud of all the work we do.
The core values are what makes this place tick; along with the culture Marty began building 50 years ago. Fun, Quality, Professionalism, Loyalty, Excellence, Trust, and Teamwork to mention a few of my favorites.
Thanks for checking in. I hope we get an opportunity to work together; or play 18.
Regards,
Pete
Join Our Winning Team
We are always looking to add talented professionals to our team. Advance your career with Judge.
Apply Now
Let's Continue the

Conversation.

Tell us how we can help you and we'll be in touch soon.