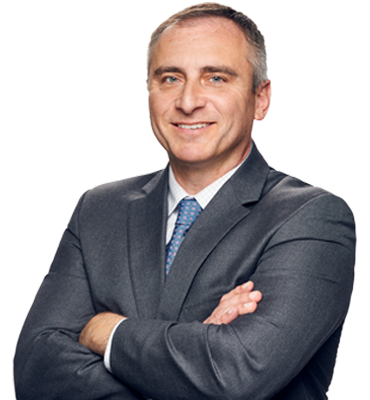 Robert G. Alessandrini, CFA
Chief Financial Officer
Biography
Being a first-generation American has helped me see the world from many perspectives. Growing up, I was taught first-hand the value of hard work, trust, respect, culture and education. My father is a carpenter and he taught me what I know about construction, gardening and, most importantly, how to be self-sufficient. From his example, I believed that I possessed the capabilities to solve problems myself. Nothing is insurmountable if you take the time to think and act upon it. My family instilled the value of education in me at an early age, and, by good fortune, grades came easy for me.
As in all aspects of life, some things came easy for me, such as school, and some things were more difficult, like sports While I played baseball, soccer and basketball, I was usually the kid who had to work hard to play my best I was not a natural at sports though I loved playing. That taught me something…if I practiced enough at something, I could be good at it Eventually, the hard work paid off and I'm able to still enjoy playing Playing basketball and throwing a football are my favorite pastimes. I'm in my glory when I can throw the football on the beach for an hour or two.
I attended Villanova and majored in Accounting. I thoroughly enjoyed my time there and still stay close to my college peers. The VU basketball games were always a highlight.
After graduating, I started work as an accountant at The Vanguard Group focusing on investment accounting. It was here were I learned about the principles of investing. I was promoted to various supervisory roles and my learning continued. During my tenure at Vanguard, I received my MBA from Villanova in International Finance. This degree helped my move to my next company.
After Vanguard, I worked at DuPont Capital Management as an international equity analyst. This was an exciting move for me as the company managed about $40Billion in international assets and I was surrounded by more than a few brilliant people. This challenged me and I love a challenge. I earned the designation of Chartered Financial Analyst (CFA). This is a designation relevant in the world of investment banking.
The time came for me to advance my career and add to my knowledge. That is when I decided to take a position at The Judge Group. For all my career, I was exposed to investments and banking. This was a chance to understand a business in detail. The thought of working for a technology solutions and staffing company was very exciting. During my first nine months, the company went through some challenging times and I worked with senior management to right the ship. That was a long time ago and we all learned from the experience. Marty Judge rewarded me with the position of CFO due to my diligent work with the bank, shareholders, auditors and internal staff. I've enjoyed every day working for Judge.We continuously strive to both grow and be better. The company has grown five-fold since I joined. It is the Judge Family, those we work with day in and out, that are the true nucleus of the company.
One of the Judge credos is that family comes first and I have had the benefit to not only enjoy a career but also have time to enjoy my family and watch them grow. My twins are a big part of my life and I've tried to instill my values to them. I try to encourage them while being realistic. I tell them to use their brain and keep trying. It is a pleasure to be a part of their lives and get involved in things of interest to them. I've gone to my share of soccer games and dance recitals. We love to spend time at the beach, hiking and exploring Philadelphia. It's all about making memories.
Join Our Winning Team
We are always looking to add talented professionals to our team. Advance your career with Judge.
Apply Now
Let's Continue the

Conversation.

Tell us how we can help you and we'll be in touch soon.