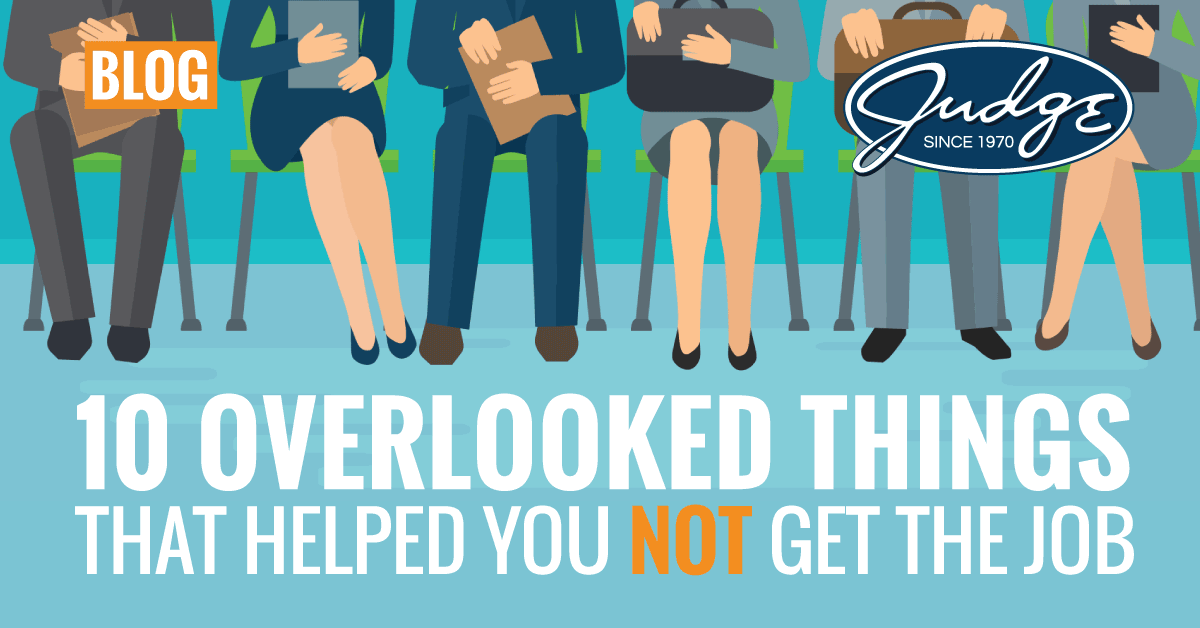 Share this post
10 Overlooked Things that Helped You NOT Get the Job
Have you ever been left wondering how you didn't get the job offer?
It can be hard to say where things went awry. Our recruiters have been through it all and have heard a lot of reasons why a candidate wasn't offered the opportunity. Many times it's something small the candidate overlooked that cost them.
Below are a couple actual reasons our recruiters have been told by hiring managers as to why a candidate didn't get the job.
Bad Breath
Wearing jeans/sneakers
Bringing a crumpled version of your resume
Chewing gum during an interview
Stains on your shirt
Wrinkled suit, dress shirt, or pants
Showing up 1 (or more) minute(s) late
Not asking any questions about the potential company
Asking if you got the job at the end of the interview
Asking how you did in the interview
And a bonus:
The next time you're headed to an interview, pause for a moment and make sure you have the little things in order. Don't let one of the above reasons be what's keeping you from your next job.
By: Alex Heck
Topics : Articles, Interview, Job, Staffing
Share this post
Join Our Winning Team
We are always looking to add talented professionals to our team. Advance your career with Judge.
Apply Now
Let's Continue the

Conversation.

Tell us how we can help you and we'll be in touch soon.