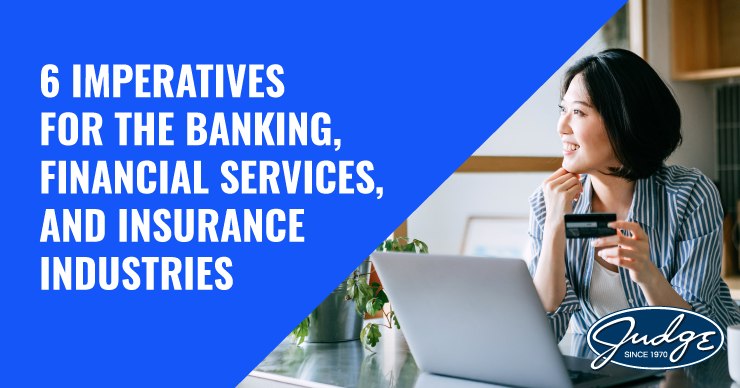 Share this post
6 Imperatives for the BFSI Industries
Over the past decade, the banking, financial services, and insurance industry has been experiencing a substantial shift towards a more digital landscape; accelerated by the COVID-19 lockdowns in 2020. Senior leadership is facing unprecedented challenges in meeting the growing, and shifting, demands of the marketplace, adopting & implementing new technologies, thwarting cyberthreats, and finding qualified staff who can help the company navigate all these challenges.
While there are many nuances to these challenges, you can broadly divide them into 6 imperatives. Check out this infographic to learn more.
(Click to see a larger image)
Topics : Agile, Banking, BFSI, Cybersecurity, Digital, Financial Services, Infographic, Insurance, Talent
Share this post
Join Our Winning Team
We are always looking to add talented professionals to our team. Advance your career with Judge.
Apply Now
Let's Continue the

Conversation.

Tell us how we can help you and we'll be in touch soon.