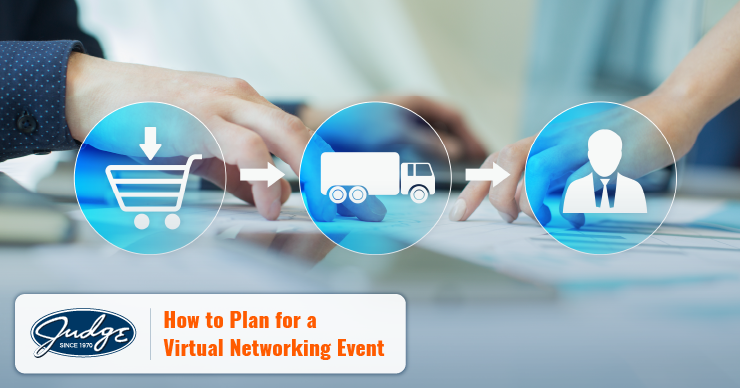 Share this post
6 Key Trends in the Supply Chain (2021 List)
As industries and businesses begin to creep back towards normality in 2021 (fingers crossed!), the world is turning its attention towards supply chains.
Why supply chains?
Because as companies severely impacted by the pandemic start to bounce back, demand for their products and services will too. This burst of productivity is sure to put high demand on supply chains, in a short period of time.
To meet the demand, businesses will turn to technology to help ease the transition — as they always have! In today's blog, we're discussing the most important supply chain trends to watch out for in 2021.
Robotic Automation
Though the incorporation of robotics is far from a new phenomenon in the supply chain, use of robots in manufacturing, logistics and many other industries are perpetually increasing. Robots are often used for repetitive tasks such as counting, sorting and even carrying objects.
Futuristic advancements in supply chain technology include flying drones to self-driving cars!
IoT/Big Data
The Internet of Things (IoT) will help organizations better monitor inventory, keep track of ordering and reordering, and cataloging deliveries in real time. IoT technology also contributes to real-time data tracking in powerful ways. Furthermore, IoT improves a company's ability to predict and fix errors in the supply chain before they occur.
Circular Supply Chains
Companies recognize customers' preference for businesses who recycle, refurbish, or refinish materials. When it comes to the modern supply chain, a move away from linear supply chains is a growing trend, and it's not likely to reverse anytime soon.
Sustainability
Speaking of recycling and reusability, sustainability is the one of the greatest influencers of the global supply chain today. Since more customers are seeking eco-friendly products and services, companies are moving towards greener materials and sustainable practices. As organizations become more educated and aware of their carbon footprints, sustainability will continue having a noticeable impact on global trends in the supply chain in 2021. Besides production of the products themselves, this also includes packing and transporting items.
Artificial Intelligence (AI) and Machine Learning (ML) Platforms
This one should not come as a surprise! In 2021, AI and ML are the next big thing in the free market. With the power of data collection and processing more apparent than ever, companies are using AI and ML to leverage algorithms capable of tracking purchasing patterns, managing inventory, automating warehouse processes, and improving a buyer's overall experience. The relevance of AI is expected to increase by over 270% over the next 5 years!
A Move to Cloud Computing
Thanks in large part to the flexibility of cloud computing, cloud migration is occurring throughout the supply chain. It is available in many forms — such as Software as a Service (SaaS), Infrastructure as a Service (IaaS) and Platform as a Service (PaaS) — because each form fits different business models.
Onsite computing infrastructure requires specialized maintenance, which can be expensive and resource intensive. Cloud-based computing offers users easier upgrades, access to new features, and fast scalability. For these reasons, cloud computing is likely to be a sustained supply chain trend for 2021 and beyond.
Conclusion: 6 Key Trends in the Supply Chain (2021 List)
Technological trends are accelerating in today's supply chain! The fact that a discussion of artificial intelligence, sustainability, and ever increasing robot use aren't just science fiction, but are actual influences in the global supply chain today, is quite amazing! We're excited to follow trends in the supply chain and see how they affect overall customer experience, distribution and production in the year to come.
Topics : Articles, Supply Chain, Technology
Share this post
Join Our Winning Team
We are always looking to add talented professionals to our team. Advance your career with Judge.
Apply Now
Let's Continue the

Conversation.

Tell us how we can help you and we'll be in touch soon.