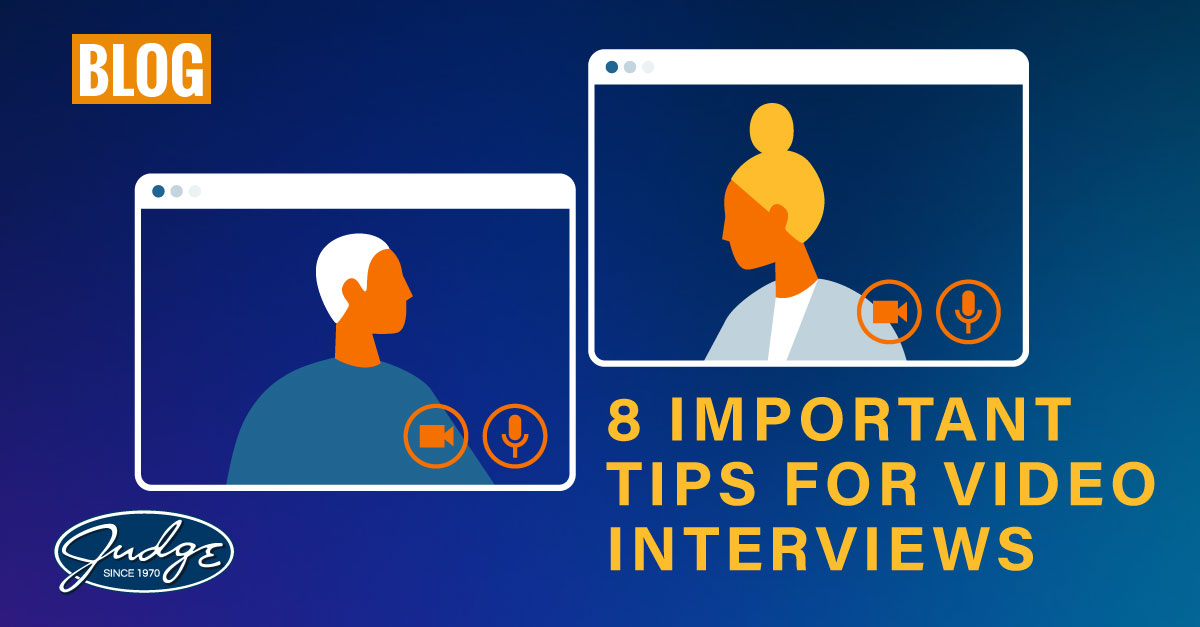 Share this post
8 Important Tips for Video Interviews
In today's new world, companies that are hiring are relying on video conferencing tools in order to conduct interviews. As a job seeker, it's important for you to understand how video interviews differ from a traditional in-person interview.
Here are eight important tips for video interviews (click the image to view the full-sized version).
Topics : Infographic, Interview, Interview Tips, Job Interview, Video Interview
Share this post
Join Our Winning Team
We are always looking to add talented professionals to our team. Advance your career with Judge.
Apply Now
Let's Continue the

Conversation.

Tell us how we can help you and we'll be in touch soon.