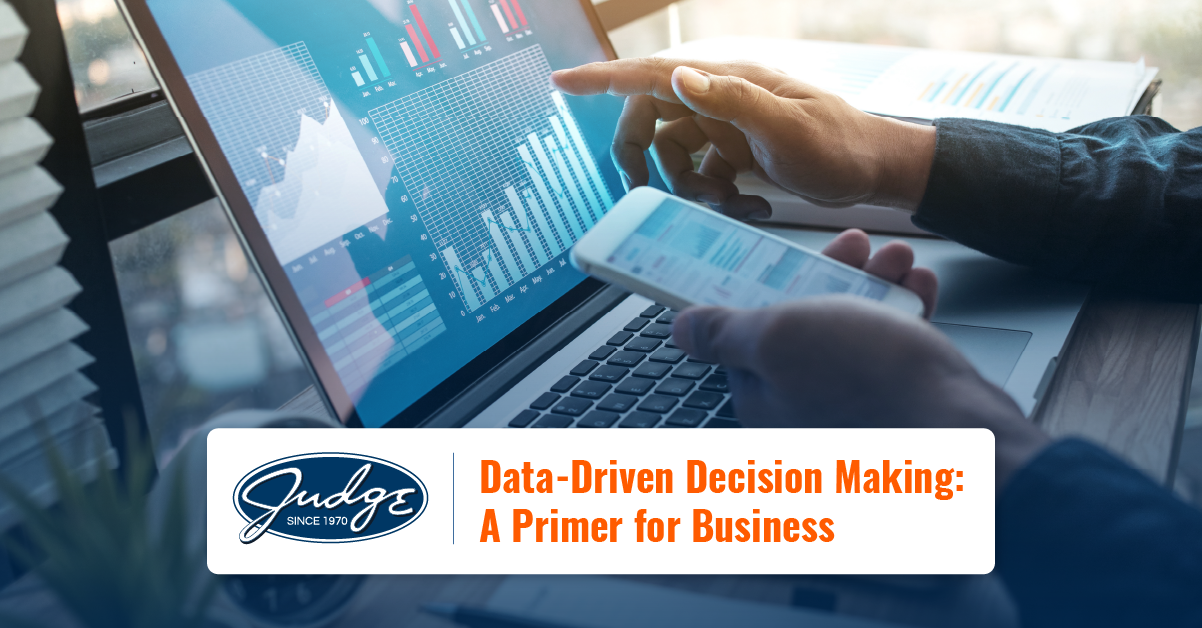 Share this post
Data-Driven Decision Making: A Primer for Business
Have you ever looked back at successful companies from yester-year, and wondered what ever happened to them? Such as the Toys R Us' and Blockbusters of the world? What kind of decisions would powerhouse companies like those have made if they had access to the kinds of information and tools business leaders have in 2022?
The technology fueled revolution has created a cornucopia of new ways for businesses to make better, more informed decisions. In 2022, data analytics can provide deep insights that CEO's of decade's past couldn't have even dreamt of — like the ability to more accurately predict future markets and assess customer behavior in real time.
In this week's blog, we will answer some of the most commonly asked questions about data-driven decision making.
What is data-driven decision making?
Data-driven decision making (DDDM) is a process that uses facts, metrics, and carefully collected data to drive business decisions tied to goals, objectives, and initiatives. In order to leverage data properly, it is important to collect the right data. Fortunately, the growth of big data has provided substantial support for interpretation, analysis and decision making.
Some of the benefits of data-driven decision making include:
1. More confident decisions - DDDM removes considerable amounts of subjectivity from business decisions, narrowing the focus to more easily measurable costs and benefits. This helps companies commit to directions more confidently.
2. More proactive decisions - DDDM can help identify new business opportunities, giving companies a headstart on the competition and helping them keep up with trends.
3. Better customer engagement and accommodations - Organizations that use DDDM often track their customer preferences in real-time. This type of analysis also helps address potential issues and solve problems faster.
4. Sales Growth - In competitive industries, every business must maximize growth. Data plays a crucial role, helping companies identify problems, discover opportunities, and develop strategies.
What are some obstacles?
Some of the most important factors to pay attention to are:
1. Quality data management - Big data is only getting…well, "bigger" by the day. For this reason, high quality data management is extremely important. "Data quality management includes everything from the acquisition and the implementation of advanced data processes, to data organization, to effective distribution of data."
2. Relying only on past experience - If you are always looking back in the rear-view mirror, you'll fail to see what's in front of you. Markets evolve quickly. In order to be a successful leader, past experience must be weighed against current trends.
Conclusion: Data-Driven Decision Making: A Primer for Business
In 2022, background and instincts are not enough to make key business decisions. Data analytics provide powerful tools to help make informed decisions, while minimizing risk!
Topics : Analytics, Articles, Big Data, Business Practices, data, Data Analytics
Share this post
Join Our Winning Team
We are always looking to add talented professionals to our team. Advance your career with Judge.
Apply Now
Let's Continue the

Conversation.

Tell us how we can help you and we'll be in touch soon.