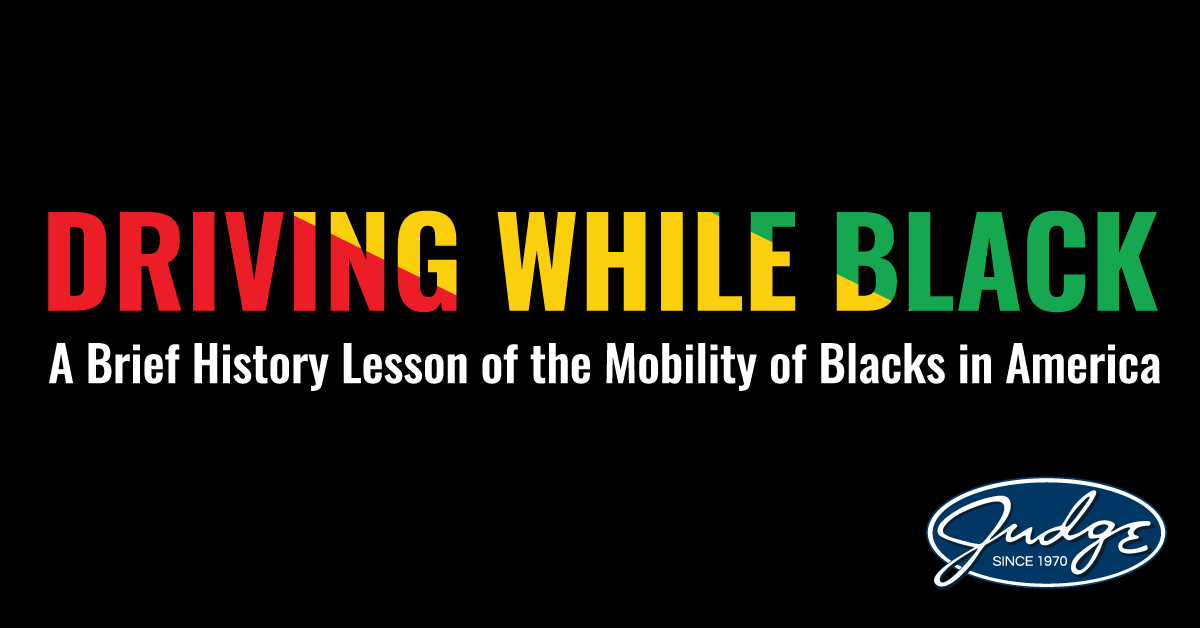 Share this post
Driving While Black – A Brief History Lesson of the Mobility of Blacks in America
By John Howard, Chief Project Officer, Judge Consulting Group 
I have always been fascinated with the open road. I have driven up and down the East Coast countless times, and from New Jersey to California and back at least twice. I think I would have enjoyed being a commercial truck driver. Fortunately for me, I did not have to carry a guide book that dictated where I could find lodging, or at what restaurants I could eat. However, that was not the case for black motorists as recent as the early 1960s.
Restricting the movement of black people has its roots in the 18th and 19th centuries. In the South, "slave patrols" were formed to hunt down and round up slaves who attempted to flee for their freedom. Even after slavery was abolished, black people were often required to carry papers that authorized their movement from one place to another. Fast forward to the early 20th century. While it was no longer legal to prevent blacks from traveling freely, the mindset from the previous era still persisted.
The Negro Motorist Green Book was born out of the concern for the safety of black travelers during the Jim Crow era, particularly in the South. Blacks would literally navigate across the U.S. using the Green Book to find hotels, restaurants, gas stations, barber shops, and pharmacies that would accommodate them. As the foreword of the 1956 edition of the Green Book noted, "the White traveler has had no difficulty in getting accommodations, but with the Negro it has been different."
In his memoir titled, "A Colored Man's Journey Through 20th Century Segregated America," Earl Hutchinson Sr. described purchasing a copy in preparation for a road trip he and his wife took from Chicago to California. "The Green Book was the bible of every Negro highway traveler in the 1950s and early 1960s," he wrote. "You literally didn't dare leave home without it."
Even now, subtle forms of racism still exist, such as racial profiling by the police. A recent study showed that black drivers were about 20% more likely to be stopped than white drivers. Once stopped, black drivers were searched 1.5 to 2 times as often as white drivers, even though they were less likely to be carrying drugs, guns, or other illegal contraband compared to their white peers.
Having recounted a brief history of the mobility of black people, I still enjoy the open road and feel lucky that I don't have to worry about some of the same travel issues as my predecessors that paved the way for this freedom. May we all honor the legacy of our ancestors during this Black History Month.
Topics : Articles
Share this post
Join Our Winning Team
We are always looking to add talented professionals to our team. Advance your career with Judge.
Apply Now
Let's Continue the

Conversation.

Tell us how we can help you and we'll be in touch soon.