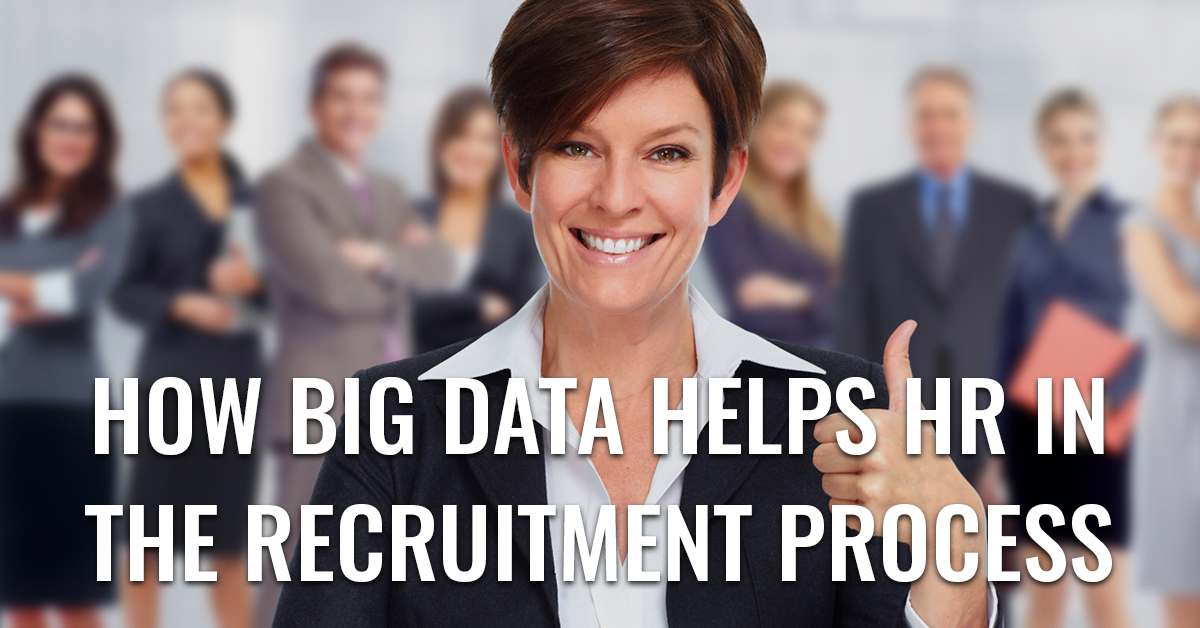 Share this post
How Big Data Helps HR in the Recruitment Process
When money fails to generate results, it is the data that keeps hope alive for the business. From market research to budgeting and quality control to customer care, data is imperative everywhere. In the present world big data is omnipresent and is growing its influence continuously. AI-powered big data analytics helps enterprises in their journey towards digital transformation. Recruitment, which is one of the toughest tasks for businesses is also benefited by big data and organizations that use big data in recruitment process are less afflicted by high attrition and low engagement rate. Almost, 50 per cent of HR managers believe that finding right talent is still the most difficult task for them. Big data is going to be the intrinsic part of the business where every important aspect, be it recruitment of the employees or their performance appraisal, data play a decisive role at all fronts.
Understanding Big Data
When humongous amount of information in structured and unstructured format is collected in a systematic way so that the researcher/user may retrieve it immediately at the time of need is often term as big data in the field of analytics. As an HR professional come across infinite data; not only the information of employees inside the company, but of the entire workforce in the industry at domestic as well as global level. Storing this data in memory and recalling a specific piece of information at the time of need is impossible task. With the advent of big data analytics, artificial intelligence (AI), and IoT, everything regarding data is possible as well as doable. The growing popularity of tools such as Evolv and TalentBin among recruiters prove that how empowered they now find themselves after applying data in their plans and decisions.
Applicant Tracking System
Now, HR professionals are armed with smart tools and software that have simplified every stage of the recruitment process, be it the short listing of candidate's profiles based on keywords in resumes or scheduling interviews with them on the basis of the availability of the interviewees, big data is useful across the gamut. Big data has increased the efficacy of Applicant Tracking System (ATS) in HR. ATS helps recruiters to filter thousands of resumes submitted to the company at once and shortlist the top three or five within seconds. Now, recruiters don't depend on individual resumes sent on email by the candidates as the process is cumbersome and time-consuming. A few years ago, ATS systems were used by big companies. However, today every company—small or big can afford ATS systems and recruit the talented employees as per their requirements. Social Media is another viable tool for the recruiting agencies. Platforms like LinkedIn brings both the candidates and recruiters together at one place where both can check if the job position or skills possessed by the candidate align or not. Also, heavy paperwork is now replaced by the modern cloud-based HR system. Processes such as payroll processing, performance tracking & appraisals, recruiting the talent fit for the company, workforce analytics, and management, etc., are automated and easily managed by HR Cloud systems.
The Big Gambit
Big data is not only useful in the collection, storage, and retrieval of the specific data, but it is the fuel of every research and pattern analysis today. Now, analyzing previously unknown patterns and gaining insights on the current and future trends that affect the demand and supply of the desired workforce in the industry is a part of routine activities for HR managers. Analyzing a person's social behavior which was a difficult task earlier at the time of interview is now possible through comprehending the social media posts and profiles of the jobseekers. Many studies reveal that using big data analytics, recruiters could save up to 50 per cent of their time. From the employee's perspective, induction of big data in the recruitment process help them to connect with the prospective employers who may best utilize their knowledge and skills and reward them with best emoluments and perks. Besides, candidates can also know about the retention rate in the prospective organization and can mould their minds accordingly. 
By - Abhishek Agarwal
Senior Vice President (Global Delivery)
The Judge Group India
Topics : Big Data, HR, Recruitment Process
Share this post
Join Our Winning Team
We are always looking to add talented professionals to our team. Advance your career with Judge.
Apply Now
Let's Continue the

Conversation.

Tell us how we can help you and we'll be in touch soon.