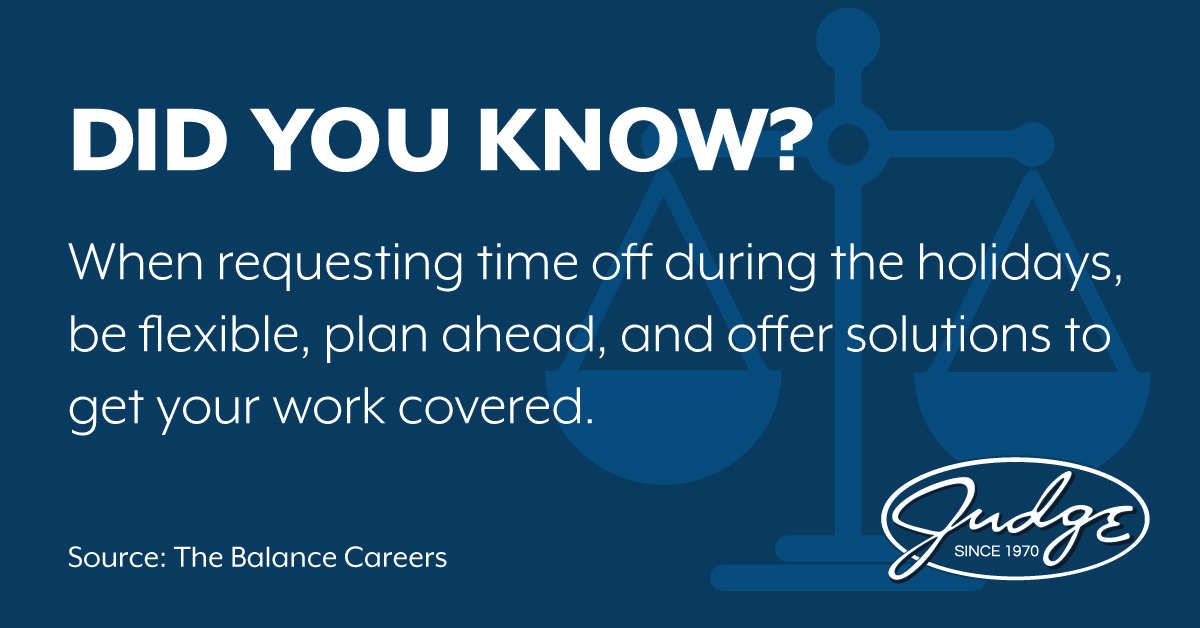 Share this post
How to Ask for Time Off Around the Holidays
If you're like most people, you're going to want to to take some time off during the holidays. How you ask can impact whether or not your time off request is approved.
Every good manager knows that their employees are going to be asking for time off during the holidays. Hopefully, they know the tips and tricks on how to handle the deluge of requests their bound to get. But the way you request your time off will go a long way as to whether or not some or all of it will get approved. The Balance Careers offers insight on how to request time off during the holidays.
Read the full article for their tips and share your suggestions for requesting time off during the holidays.
Topics : Articles, Time Management
Share this post
Join Our Winning Team
We are always looking to add talented professionals to our team. Advance your career with Judge.
Apply Now
Let's Continue the

Conversation.

Tell us how we can help you and we'll be in touch soon.