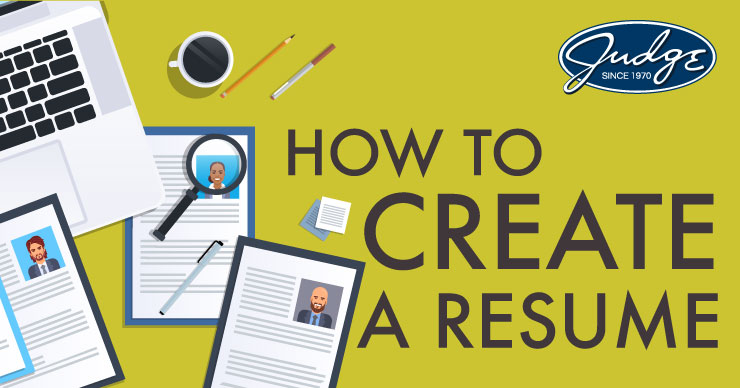 Share this post
How to Create a Resume (Infographic)
Even for those of us who are extremely confident in our abilities — putting together a resume doesn't always come naturally. It can be difficult to squeeze a life's worth of experience, education, and skills onto a single piece of paper. Complicating matters, many of us simply aren't comfortable singing our own praises. A resume is just that — a vocal representation of our most impressive professional achievements.
Click the image to see a larger version.
The truth is, this is no time to be humble!
If you're starting from scratch, preparation is the key. Gather your key experiences, accomplishments, and certifications from your previous and current work into one place. Having all this information in front of you will help you organize your thoughts.
Once you're ready to begin crafting your resume, be sure not to overlook the job posting details. If you're fortunate enough to earn an interview, your resume will be screened by a recruiter first. Since many companies use computer programs to do this, keywords and phrases are your best friend. Use them exactly as they're written in the job description!
Are you still using the same resume format your career advisor recommended in college, despite having progressed substantially in your career? Don't be afraid to shake things up and start anew. Find some examples online, or ask a friend to share his or her resume with you. Studying different examples can help you determine what to keep, add, or throw away.
Creating a great resume for takes time and effort, and the competition can be tough! By following the steps in the infographic above, you will greatly improve your chances of earning an interview for the job you've always wanted!
Topics : Infographic, Job Hunting, Job Search, New Job, Resume
Share this post
Join Our Winning Team
We are always looking to add talented professionals to our team. Advance your career with Judge.
Apply Now
Let's Continue the

Conversation.

Tell us how we can help you and we'll be in touch soon.