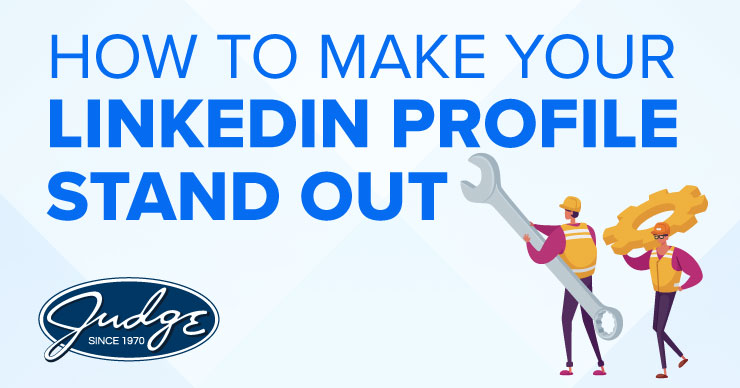 Share this post
How to Make your LinkedIn Profile Stand Out (Infographic)
The popularity of LinkedIn—already the world's leading social networking platform for professionals—increased even more last year, as far fewer in-person networking events took place. Using LinkedIn, users can focus on building a personal brand. This means telling a story about one's experience, interests, expertise, skills, and more. The question is, how can you make your LinkedIn profile stand out?
A great profile serves as a gateway to interaction with diverse professionals. So it's important that you don't only use it when you are seeking new job opportunities. Stay active on LinkedIn, and let it be part of your professional growth!
If you haven't updated your profile page recently, it's probably time for spring cleaning. Below, here is a quick guide for how to improve your LinkedIn profile — to show how qualified you really are!
(Click on the image below to view a larger version)
Conclusion: How to Make your LinkedIn Profile Stand Out
Optimizing your profile may take some work, but by taking it one step at a time and making LinkedIn a part of your daily routine, you will get there! Start by downloading the LinkedIn app on your phone — this will give you easier access. Then, set aside a few minutes over lunch or in the evening to leave a few comments and drop a few likes. Interacting with the LinkedIn audience regularly makes your profile—your brand—more visible.
Crafting your own LinkedIn profile will help you get noticed by the right people. For inspiration, look at the profiles of professionals you respect and follow in your field. Make 2021 the year you fully complete your profile, engage more with your LinkedIn audience, and create a brand worth paying attention to!
Topics : Career Networking, Infographic, LinkedIn, Professional Development, Social Media, Social Profile
Share this post
Join Our Winning Team
We are always looking to add talented professionals to our team. Advance your career with Judge.
Apply Now
Let's Continue the

Conversation.

Tell us how we can help you and we'll be in touch soon.