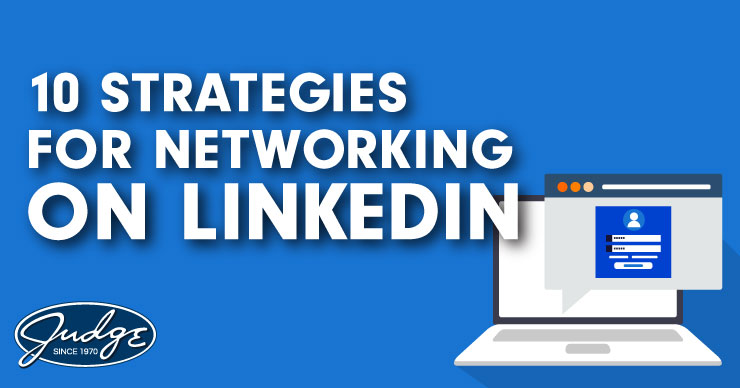 Share this post
How to Network on LinkedIn – 10 Strategies for 2021
Since its founding in 2003, LinkedIn has proven to be the best social media platform for business networking — bar none.
Not only does it allow users to organize their entire professional network in one place, it's also a hotspot for helpful tips and ideas, learning about career paths, and forging new connections.
Whether you're a social media pro or a complete newbie, here are 10 helpful tips for learning how to network on LinkedIn.
(Click image for a larger version)
Conclusion: How to Network on LinkedIn - 10 Strategies for 2021
Whether your goal is to learn, grow, explore, or seek inspiration, LinkedIn is a tool that can help you achieve a variety of professional objectives.
The platform is not "just" a business networking tool — it's also a centralized hub for discovering the latest industry news, information, professional development opportunities, and updates from colleagues and friends. On top of that, it will help you follow (and learn from) industry leaders and influencers.
It might seem like a lot of work, but integrating LinkedIn into your schedule even for 15 minutes a day will help you build and strengthen connections over time.
If you haven't yet, spend some time exploring LinkedIn. Seek inspiration from professionals you admire. As you continue along your professional journey, you'll expand your network and eventually become a LinkedIn pro! Be open to new opportunities, and you never know what might come your way.
Topics : Infographic, LinkedIn, Virtual Networking
Share this post
Join Our Winning Team
We are always looking to add talented professionals to our team. Advance your career with Judge.
Apply Now
Let's Continue the

Conversation.

Tell us how we can help you and we'll be in touch soon.