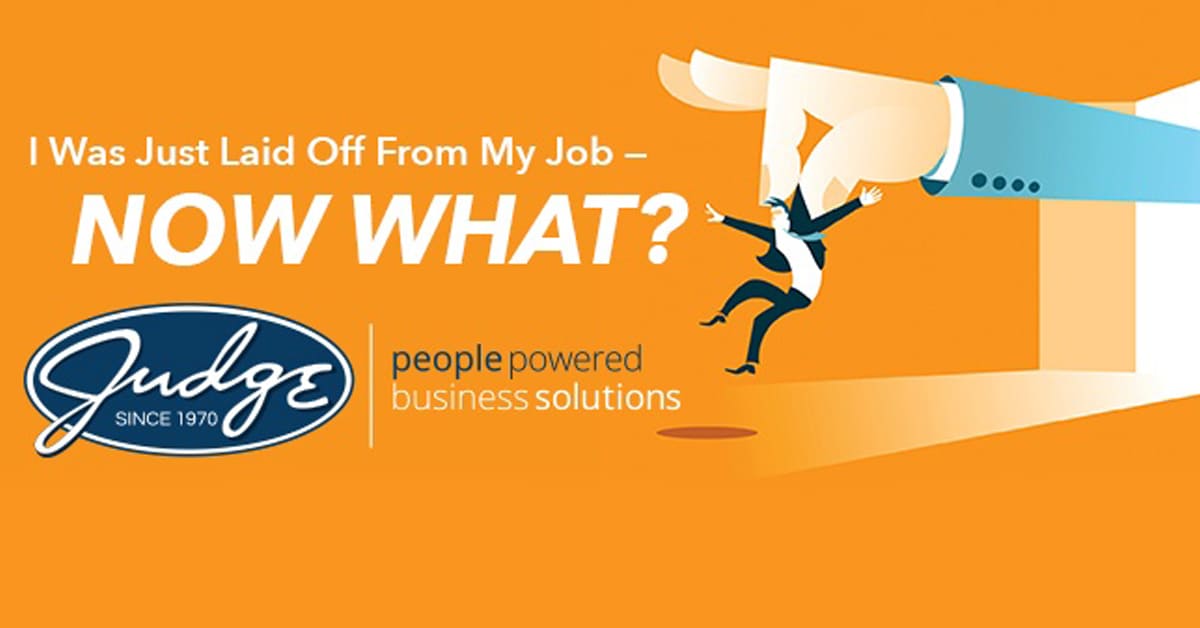 Share this post
I Was Just Laid Off From My Job—Now What?
Being laid off or fired from your job can be a huge blow and disheartening. Amidst the negative emotions you might be experiencing, it is important to bounce back quickly and start up your job search right away! Often times, it is difficult to figure out how to start this process. After all, it's not every day you need to go looking for a new job (at least I hope).
The good news is you don't have to do it alone! There are a lot of resources out there for job seekers including recruiters, who can play a big role in assisting you with this process. Take a look at some of the advantages these staffing professionals can provide to you when finding your next career move:
Insights
Have you ever applied to an opportunity through a company's website and never received any feedback on your application? Unfortunately, this happens more often than not and can be very frustrating. But fear no more! A recruiter will keep you posted on your application status and provide you with feedback directly from the hiring manager.
Relationships
Recruiters and account managers have direct contact with the hiring manager and have likely worked with the hiring manager before. For you, this means having a much better chance of getting your foot in the door, because you have a recruiter working with you who has an established relationship with the company!
Experience
The job market is changing constantly. Chances are, the last time you were looking for a job, the market was completely different. Recruiters deal with the job search daily. A knowledgeable recruiter can help you navigate through market changes, making it less likely that you'll experience any surprises or challenges along the way.
Coaching
When you work with a staffing professional, not only will you be exposed to more job opportunities, but you will also have easier access to coaching on how to land your next job. Recruiters will coach you through the hiring process, give you advice on enhancing your resume, and thoroughly prep you for your interview.
So--instead of going into panic mode if you were recently laid off or fired from your job, remember recruiters are here to help!
By: Ashley Kidron
Topics : Articles, Job Hunting, Recruiting
Share this post
Join Our Winning Team
We are always looking to add talented professionals to our team. Advance your career with Judge.
Apply Now
Let's Continue the

Conversation.

Tell us how we can help you and we'll be in touch soon.