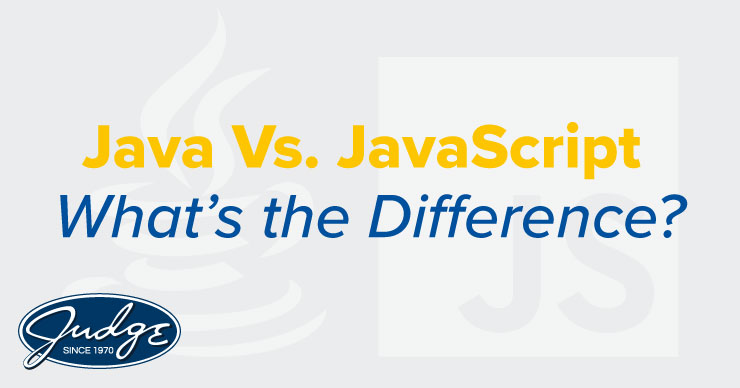 Share this post
Java Vs. JavaScript – What's the Difference?
Java Vs. JavaScript - What's the Difference?
Java and JavaScript: Which is better? What's the difference? Which should you learn?
Java came first, released by James Gosling in 1995. JavaScript was introduced by Netscape executives soon after, owing its name to the use of Java applets within its browser. Others say that JavaScript was named strategically to ride the coat-tails of Java, which had already gained popularity. Either way, in 2020, both are top 10 languages for developers.
JavaScript and Java are both object-based, and can be used for front and back end development. If you read the infographic above, and you are still undecided about which language would better suit you, let's help you decide!
You should learn Java if:
You are interested in building desktop applications, have significant interest in backend development, Android applications, or you're interested in learning a general purpose language that can be used in a wide array of settings.
You should learn JavaScript if:
You're primarily interested in designing front-end web applications, and if you're interested in creating dynamic, visual effects for the users. JavaScript is a bit simpler, and can be used for both frontend and backend dev.
In the end, you should opt for language that best fits your needs. Neither Java or JavaScript is "better" than the other, and both have wide use and popularity. Luckily, both languages offer lots of free learning materials, tutorials, and videos, which together, will help you learn what you need to get started!
Topics : Developers, Infographic, Java, Java Developers, JavaScript, Programming, Programming Languages
Share this post
Join Our Winning Team
We are always looking to add talented professionals to our team. Advance your career with Judge.
Apply Now
Let's Continue the

Conversation.

Tell us how we can help you and we'll be in touch soon.