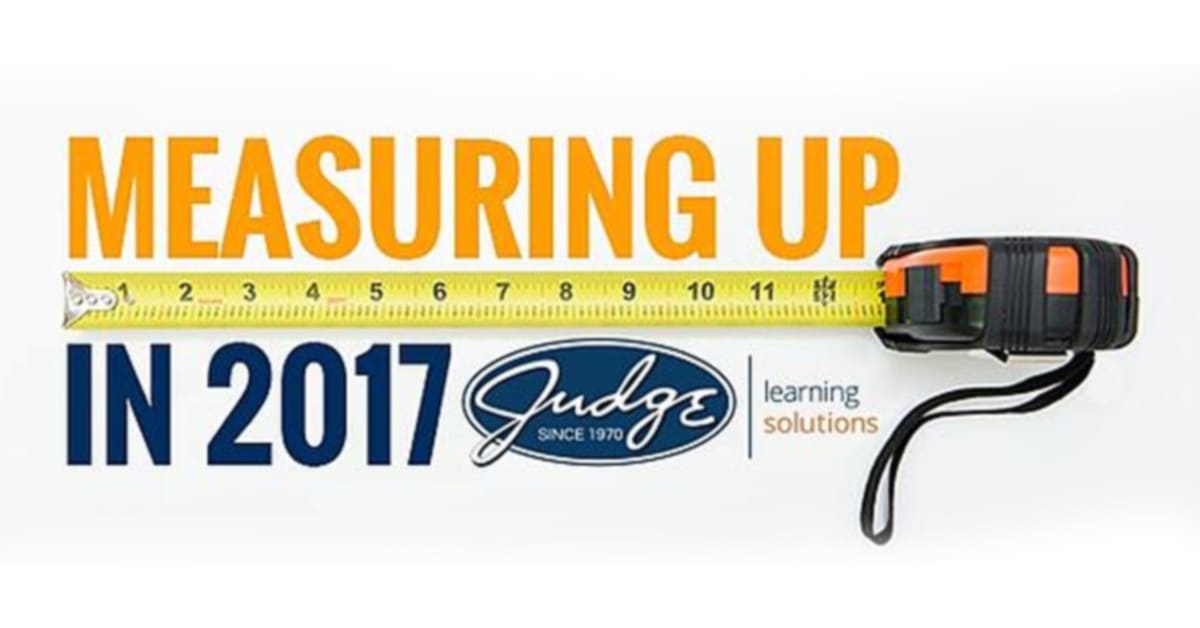 Share this post
Measuring Up in 2017 – A Training Perspective
Goodbye, 2016. Hello, 2017.
Many people use the start of a new year to reflect on the events of the past year, and to plan improvements for the upcoming year. At a personal level, this might include changes in the typical areas of diet, exercise, sleep, connecting with others, and plans to have more fun.
At an organizational level, learning and development departments might also review the past year in terms of the number of training solutions they offered, how many learners participated, smile sheet ratings, and knowledge and skills-based assessment results. However, they might still be missing key performance metrics. Most assessments are flawed. Questions are often written in ways that give away the correct answers, confuse test takers, or otherwise fail to measure how well learners are actually able to perform target skills in the workplace. This means that the assessment results are inaccurate.
So how can you gather better training data during 2017?
Ensure that your test or assessment instruments mirror the work environment, as much as possible. If the goal is to determine if a learner can ski downhill, a slope better be involved.
Select question types that are best suited to the desired behaviors. Higher-level learning objectives, that involve synthesizing several disparate skills, will require more than a multiple-choice question to assess.
Avoid common question-writing errors. These errors include using true/false questions, negative question construction, and all-of-the-above or none-of-the-above responses.
When your assessments accurately reflect desired performance, you can more closely predict workplace outcomes. If the assessment results are not what you expected, you have quantitative evidence to justify training improvements. You also have data pinpointing what concepts or skills need remedial support.
If you would like to learn more about writing better assessments, one of your plans for the new year should be to attend the 2017 Learning Solutions Conference and Expo in Orlando, Florida. I am presenting Ace the Test: Measure Performance, Not Test-Taking Skills, on Thursday, March 23rd. I hope to see you there!Judge Learning Solutions
Video Overview
By: Annette Wisniewski
Share this post
Join Our Winning Team
We are always looking to add talented professionals to our team. Advance your career with Judge.
Apply Now
Let's Continue the

Conversation.

Tell us how we can help you and we'll be in touch soon.