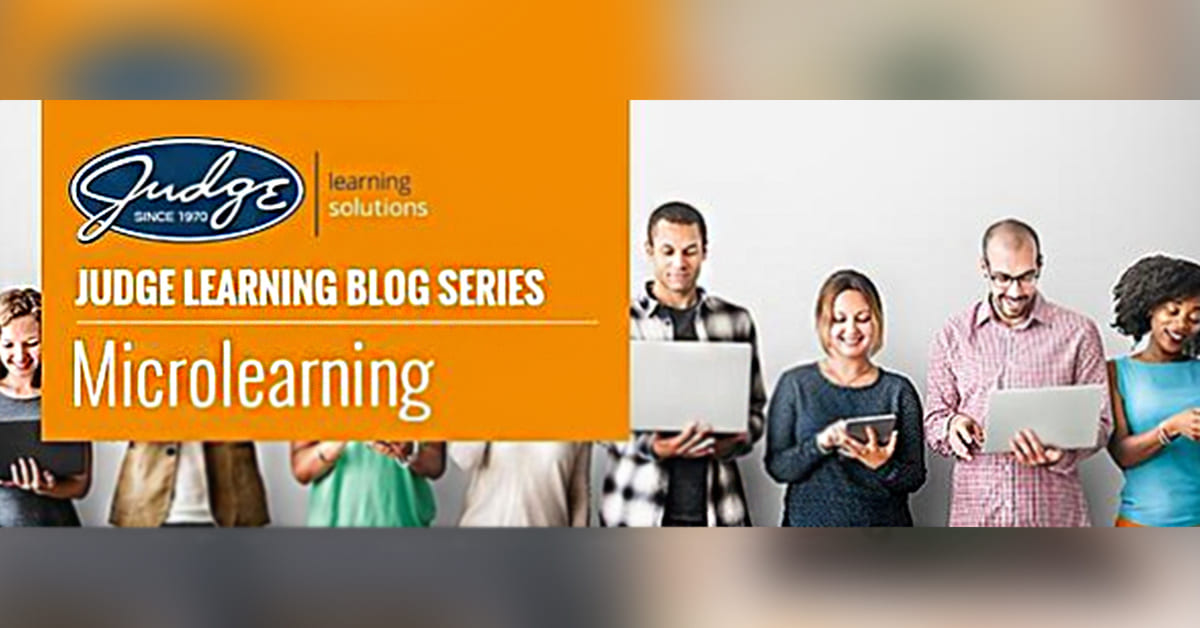 Share this post
Microlearning
We all know too well that we have little time for learning, so it is no wonder that learning professionals have latched on to the idea of microlearning. All the glowing terms surrounding microlearning sound like a dream come true.
Tiny learning nugget!
Short informal learning!
Narrow focus!
Wide variety of learning activities!
Spaced practice!
Delivered at the point of need!
Just in time!
While everyone in the learning field is talking about microlearning, there is something missing from these conversations: successful examples of it.
At Judge Learning Solutions we've developed a variety of microlearning solutions. We hope these examples will help you understand what microlearning really is, and also trigger some ideas about how to use microlearning in your organization. You may realize that you've already created and deployed microlearning!
Mobile Solution for Truck Drivers
A major wholesale food distributor deployed an application on tablets in delivery trucks to track the service hours of their drivers. They found that drivers struggled to use the tablet; they didn't even understand how to swipe to open the screen. These struggles resulted in some serious regulatory issues.
Judge developed a microlearning solution using Captivate to simulate the driver processes. The result is just-in-time support videos that provide step-by-step instructions for specific tasks.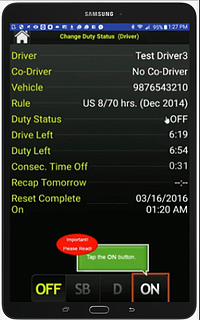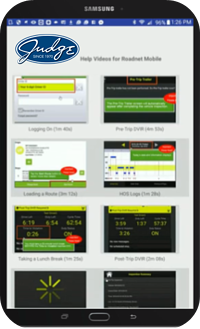 The videos, which range in duration from 43 seconds to 3 minutes, focus on those tasks that drivers perform infrequently. Drivers can access the 15 videos when needed from a custom app that runs on their tablets.
Busy Faculty Need Training on Their Time
When a nursing school asked us to build an onboarding program for their clinical adjunct faculty members, we knew the solution had to allow these healthcare professionals to access the training on their smartphones or tablets during short breaks in their busy schedules.
We used Articulate's new responsive design tool, Rise, to create brief lessons to help adjunct faculty learn school processes and how to engage with the students in clinical settings.
Sample lesson from Module 2 that describes undergraduate and graduate programs; this lesson defines Bachelor of Science in Imaging Technology.
No Time for Classrooms, Sales Teams Learn on the Go
It's not uncommon for companies to resist pulling field sales staff into the classroom for any type of learning, but a major pharmaceutical company found that using the tool Inkling satisfied learning needs and maintained productivity. With Inkling's responsive interface, learners can participate in engaging and interactive subject matter on any mobile device. While a sales rep sits in a doctor's office waiting room, he or she can view Inkling on a mobile device through a link and begin learning.
We were able to drag and drop a number of colorful and functional widgets to create simple and effective interactivity, including videos, slide shows, show/hide, flashcards, infographics, and links to articles.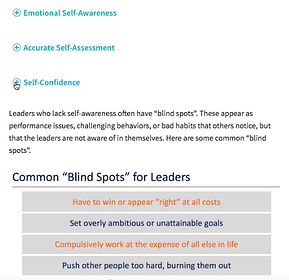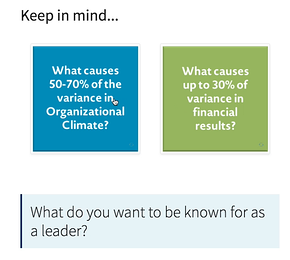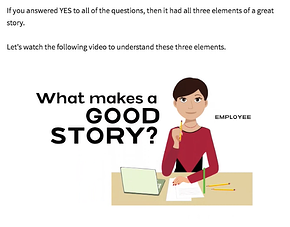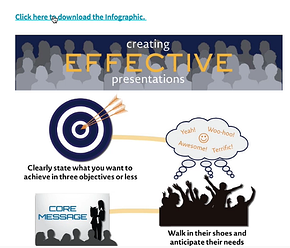 What's great about Inkling is that you can exit the chapter at any time and return when the time is right for you. However, even though you control the pace of your learning experience, there are still knowledge checks along the way to constantly demonstrate learning transfer and reinforce key learning points, all while on the go.
Microlearning Solutions in ILT
If you view microlearning as strictly an electronic tool, you might be missing out on other opportunities. We developed a form of instructor-led microlearning, Focused Training, to help our client reinforce performance of simple tasks to increase productivity in their supply chain operations.
Focused Trainings for warehouse employees, drivers, and even management, provide a little snippet of concentrated learning to help improve productivity on the job. The Focused Training package includes scripted notes for whomever delivers the training, and bulletin board images to reinforce the topic. Some topics have additional performance support components, such as job aids, observation forms, or completed samples. The lesson package consists of:
| | | |
| --- | --- | --- |
| Scripted pre-shift talk for supervisors to deliver to employees | Bulletin board images intended to continually reinforce the lesson | Sample observation form for supervisors to coach and observe employees in action |
The Focus Training continues to grow with our client; in 2017, we have already rolled out a new variation: Focus on Safety. This program has a theme of the month and includes a calendar with daily safety tips. We package four weeks of scripted notes that support the theme to ensure safety is at the forefront of everyone's minds.
We created a similar program for another client who wanted a safe driving program that can be delivered in 10 minutes or less during regularly scheduled meetings for their global salesforce. We created a complete Road Safety Toolkit, covering 12 topics. Each topic includes a PowerPoint, infographics, Facilitator Guide, and a graphical job aid with safe driving reminders to ensure all participants commit to safety.
| | |
| --- | --- |
| Sample PowerPoint slides from Eco-Driving microlearning lesson | Graphical job aid safe driving reminders for Eco-Driving |
Summary
There are a number of authoring tools that have been created specifically for responsive microlearning solutions that can run on any device, but you can also use tools that you're familiar with to create successful microlearning. And there are many opportunities in all organizations to use microlearning approaches to deliver or reinforce learning. Judge Learning Solutions can help you figure out how to turn the microlearning hype into real solutions that deliver value to your organization.
Click the button below to learn more about how Judge Learning Solutions can solve your training needs.
Judge Learning Solutions
Video Overview
By: Judge Learning Solutions
Topics : Articles, Employee Learning Programs, Microlearning, Training
Share this post
Join Our Winning Team
We are always looking to add talented professionals to our team. Advance your career with Judge.
Apply Now
Let's Continue the

Conversation.

Tell us how we can help you and we'll be in touch soon.