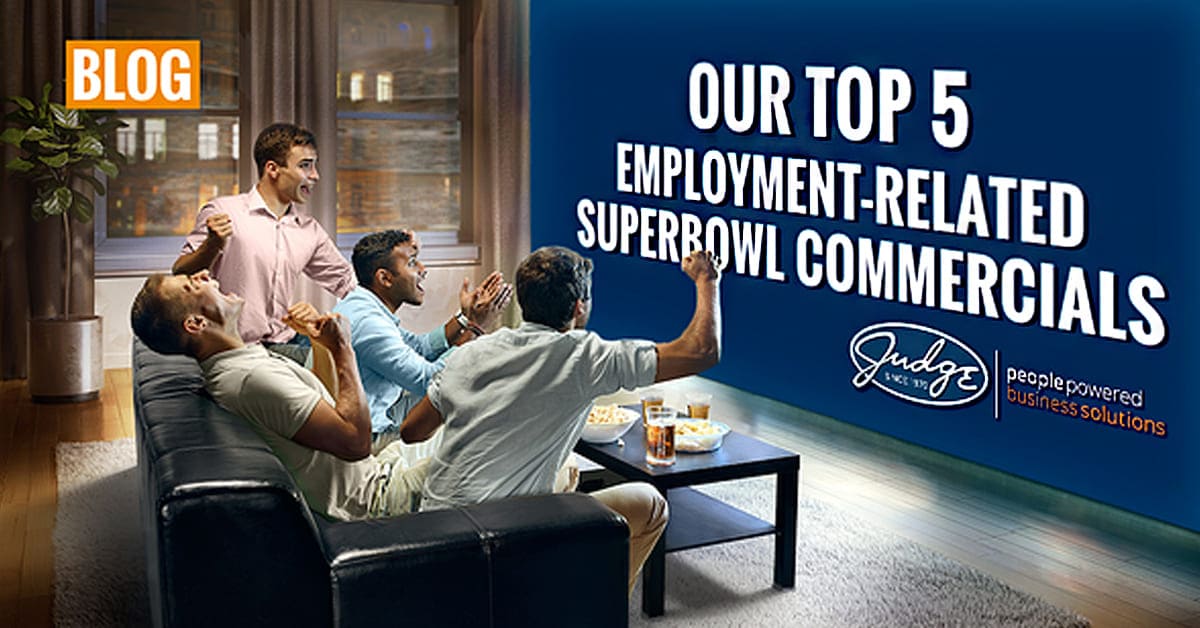 Share this post
Our Top 5 Employment-Related Super Bowl Commercials
Let's be real for a second: the most exciting thing about the Super Bowl for a lot of people are the commercias. Not judging (pun intended) but it's a fact. Most people around the country don't have a vested interest in either team playing. Instead, they want to see what amazing, spectacular commercials comapines come up with for the game. In an ode to those dedicated commercial watchers, here are our Top 5 Employment-Related Super Bowl Commercials.
#5 CareerBuilder.com Parking Lot
#4 Monster.com Doubletake
#3 Wal-Mart Career Employment Opportunity
#2 CareerBuilder.com Monkey Party
#1 Monster.com When I Grow Up
And while this last one isn't a Super Bowl commercial, it still puts a smile on my face:
Bonus: Starbucks Glen
Did I miss any? Share your favorites below!
By: Nick Iannucci
Topics : Articles
Share this post
Join Our Winning Team
We are always looking to add talented professionals to our team. Advance your career with Judge.
Apply Now
Let's Continue the

Conversation.

Tell us how we can help you and we'll be in touch soon.