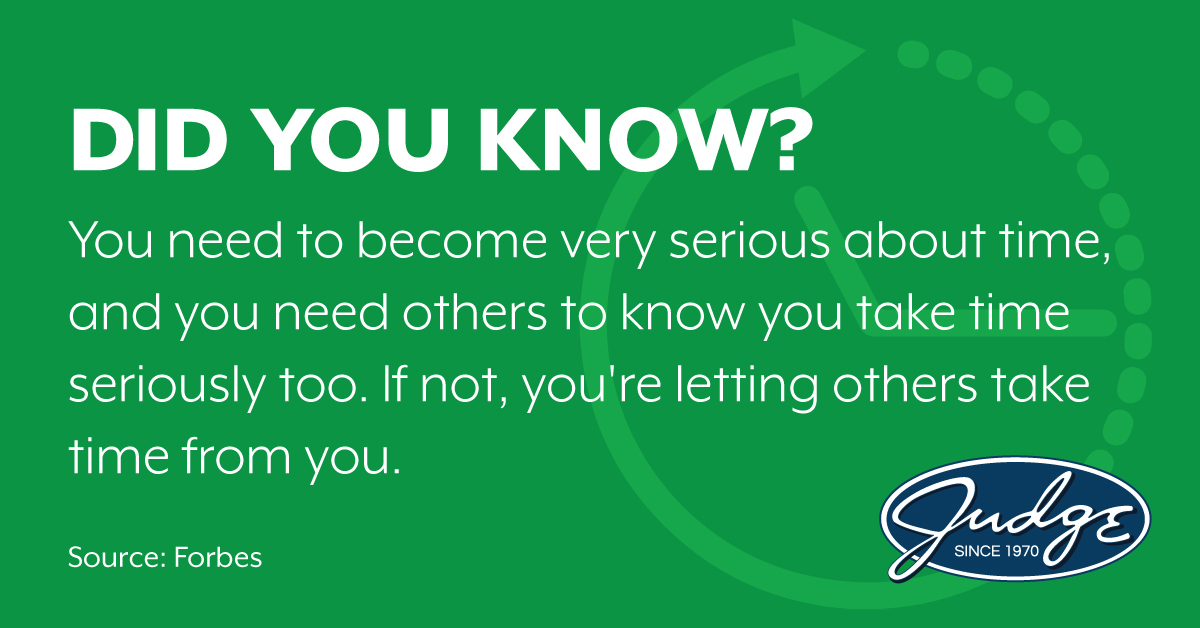 Share this post
Quit Feeling Overwhelmed and Take Back Your Time
If you're feeling scattered or overwhelmed at work, it's time to start taking the steps necessary to reclaim your time.We've all been there: too much to do and not enough time to do it in. But you can't magically create more time in a day. According to Forbes, you need to stop being reactive to your business and start being proactive.

Read the full article for complete insights. Share your strategies for taking control of your time, below.
Topics : Articles, Time Management
Share this post
Join Our Winning Team
We are always looking to add talented professionals to our team. Advance your career with Judge.
Apply Now
Let's Continue the

Conversation.

Tell us how we can help you and we'll be in touch soon.