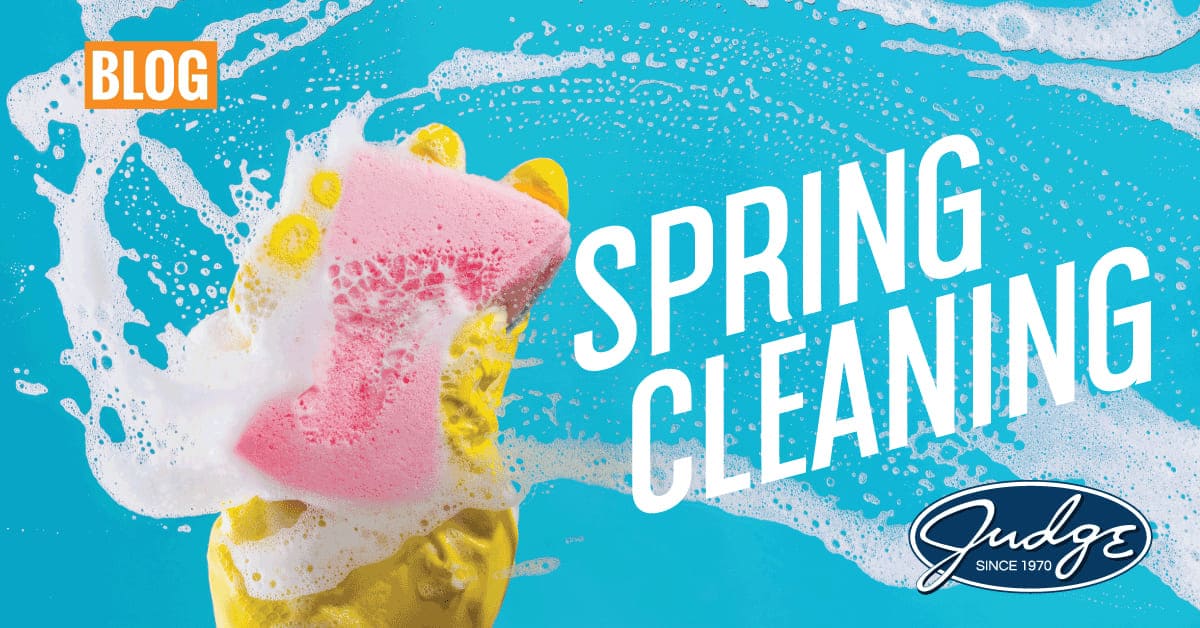 Share this post
Spring Cleaning
The first day of spring has finally arrived! You know what that means: spring cleaning! While now is the perfect time to clean out your closet and get a slick new haircut, it's also the perfect time to update your professional accessories. You know, things like your resume, LinkedIn profile, and portfolio. You don't need to be an active job seeker to take part – revisiting & refreshing your professional accessories periodically is good practice. Here is The Judge Group's guide to a professional spring cleaning.
Resume
Use this time to revisit your resume. Look back on the past year (or more) and see if there is anything new you need to add. Check to make sure you have substance in your resume. This is also a great chance to look at the formatting of your resume and see if it needs to be updated. Like fashion, formatting changes overtime so it's good to update to a current format.
LinkedIn
Look at your LinkedIn profile and make sure it is differentiated from your resume. Also look if you need to update any projects you've worked on or have added any skills since your last refresh. Now is also a great time to ask connections for recommendations or give others recommendations. Of course, if you don't have a LinkedIn profile you should take the time to create one.
Portfolio
If you're a creative professional, make sure you refresh and update your online portfolio. If you don't have an online portfolio, take the time to create one. Again, add any recent projects you've created or make sure what you have presented is still the best representation of your work. And just to circle back, make sure you put a link to your portfolio in both your LinkedIn profile and your resume.
Network
Have an old boss you enjoyed working for? Or a former colleague you got along well with? Reach out to him or her! Keeping in-touch with former managers and colleagues is a must. You never know when they may have an opportunity for you, even if you're not looking. Plus, if you got along with them it's nice to keep the connection. So, send him or her an email/message/text and meet up to reconnect over a cup of coffee.
Wardrobe
When was the last time you updated your interview attire? Or your work wardrobe for that matter? Well now's the time! While you're cleaning out your closets, look at your interview attire. Make sure moths haven't decided to use your suit as a buffet. Or treat yourself and buy a brand-new outfit to use for interviews or other formal work-related functions. Lots of retailers are trying to clear out last season's inventory and have good sales going on you can take advantage of.
Accessorize
Been using the same briefcase for 30 years? Are some of your BYOD items starting to run slow? Does your favorite pen no longer click when you tap the thrust tube (I swear I'm not making that up)? Treat yourself right and upgrade that aging technology. No longer will you have to suffer the embarrassment of using a clicky pen that no longer clicks! But in all seriousness, if your accessories are starting to look worn or don't work as well as they should, replace them. Remember accessories complete the outfit and a worn-out briefcase is going to starkly contrast a nice suit.
There you have it! Spring cleaning tips from Judge. Have your own tips? Share them below in the comments section.
By: Nick Iannucci
Topics : Articles, Job Hunting, Judge Tips, LinkedIn, Recruiter Tips, Resume
Share this post
Join Our Winning Team
We are always looking to add talented professionals to our team. Advance your career with Judge.
Apply Now
Let's Continue the

Conversation.

Tell us how we can help you and we'll be in touch soon.