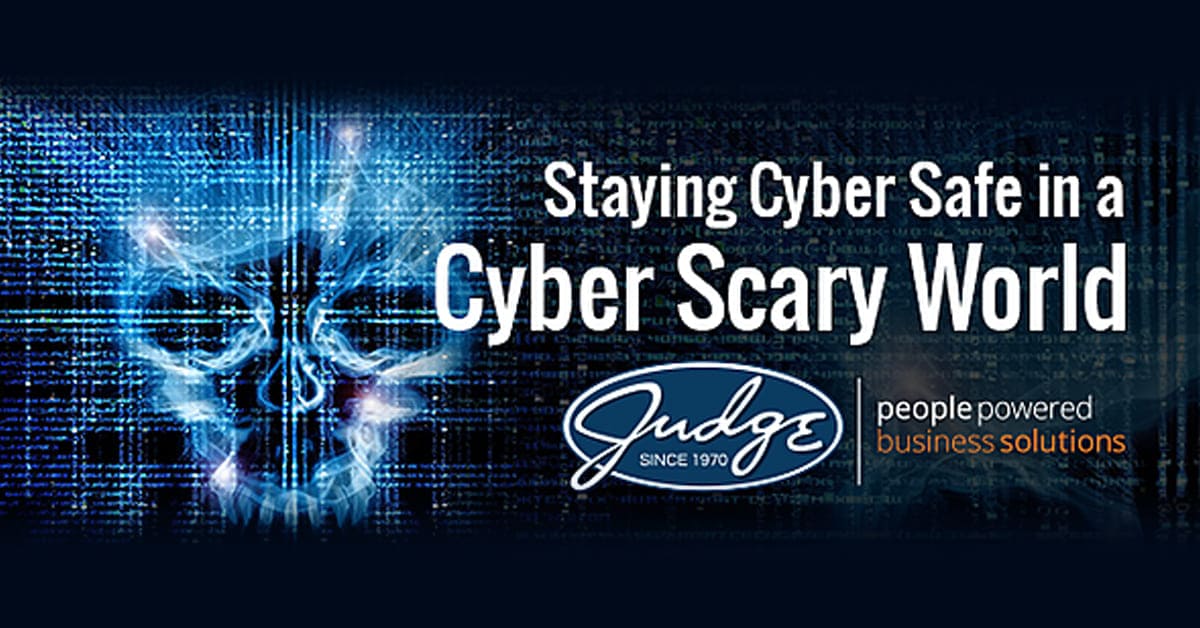 Share this post
Staying Cyber Safe in a Cyber Scary World
Since 2004, October has been designated as National Cyber Security Awareness Month (NCSAM). This year, cybersecurity seems more important than ever. Hardly a day goes by without news sources reporting some type of new cybersecurity data breach or threat. The recent Equifax data breach has left many of us concerned about our personal data and threat of identity theft. In an era of rampant cyber hooligans and criminals, all of us need to diligently adhere to safe computing practices.Safe computing starts at home. Is your network protected? Do you use strong passwords on your connected devices? When was the last time you changed them? Is your anti-virus software up-to-date and enabled? Does your anti-virus software also check for malware and spyware? Don't forget about smartphones and tablets; take the same precautions with them as you would with a laptop or desktop computer. And, since no method is 100% secure, make sure that you perform backups on a regular basis.

In organizational settings, even well-designed security measures can be vulnerable; your network is only as safe as your most careless employee. In addition to technology-based security solutions, consider ways to foster a cybersecurity mindset in all your employees. Try starting every meeting in October with a brief discussion about a cybersecurity topic. Reinforce your messaging with infographics that share cybercrime data and case studies, emphasizing what those crimes cost organizations and individuals. Ask teams to audit their own behaviors to identify ways to reduce risks and improve security.
If you're looking for help, you can find high-quality resources online. Homeland Security aims to increase awareness and knowledge through its Stop.Think. Connect. program (https://www.dhs.gov/stopthinkconnect). You can download a concise infographic for a set of safe computing practices for you and members of your household from The National Cyber Security Alliance (https://staysafeonline.org/wp-content/uploads/2017/09/Online-Cybersecurity-Advice-for-All-Digital-Citizens-tip-sheet-CSAM.pdf). The organization also has tips for keeping businesses secure, as does The Center for Internet Security. If you need detailed technical tips about safe practices for businesses, visit their website (https://www.cisecurity.org/).
Cybersecurity is everyone's responsibility. During this October, and every month, make sure that you are doing your part to protect our virtual, global community.
Topics : Articles, Cybersecurity
Share this post
Join Our Winning Team
We are always looking to add talented professionals to our team. Advance your career with Judge.
Apply Now
Let's Continue the

Conversation.

Tell us how we can help you and we'll be in touch soon.