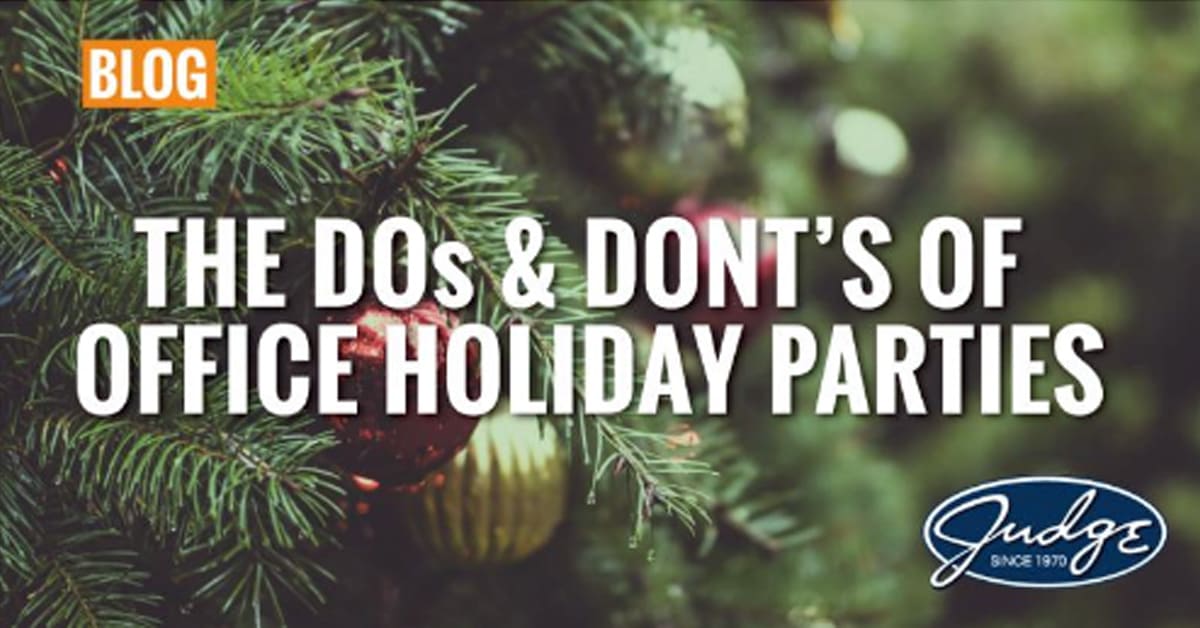 Share this post
The Dos and Don'ts of Holiday Office Parties
It's that time of year again – sparkly store windows, festive front doors, peppermint-flavored everything, and holiday office parties taking over our calendars. Whether it's a casual midday outing or a more formal affair, there are some universal "dos and don'ts" that apply across the board. Here are our top 5:
Don't flake out. Even if you have another party that night or the location isn't your typical scene, it's important to show up for at least 30-60 minutes to express respect and thanks to your employer and colleagues.
Do remember that even though it's a party, it's still business.Don't kill the fun by discussing deadlines and projects all night, but do keep the conversation HR-approved.
Don't abuse any open bar privileges. It may be tempting to let loose, but it's not worth risking your reputation (or job!) just to try every drink on the menu.
Do dress appropriately and conservatively. Jeans are fine for a bowling event, but leave your ratty college tee-shirt at home. A reserved room at a five-star restaurant calls for more upscale attire, but don't show too much skin or wear anything too flashy.
Lastly, do enjoy yourself and have a great time! Take advantage of being able to get to know your coworkers better and reflect on a job well done. After all, the best results come from a team that works well together.
Is your company throwing a party this year? Feel free to tweet us @JudgeG​roup​ or leave a comment on Facebook letting us know your holiday plans and your dos and don'ts!
By: The Judge Group
Topics : Articles, Holiday Party
Share this post
Join Our Winning Team
We are always looking to add talented professionals to our team. Advance your career with Judge.
Apply Now
Let's Continue the

Conversation.

Tell us how we can help you and we'll be in touch soon.