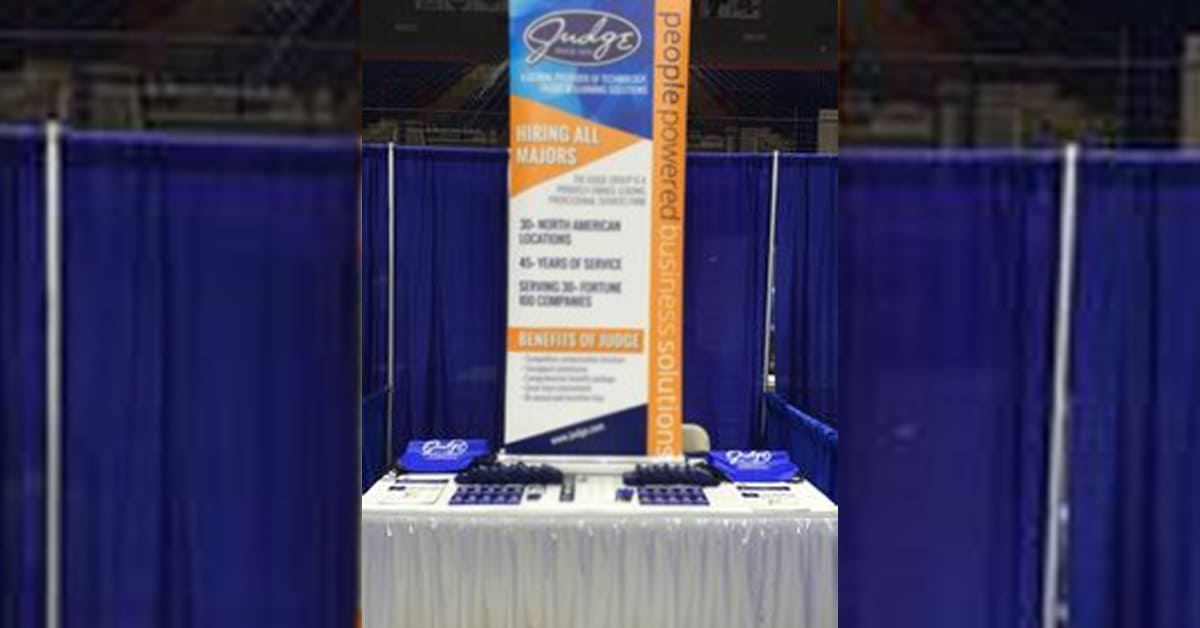 Share this post
We Are Hitting the Road for the 2015 Spring Career Fairs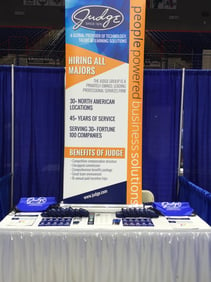 Judge is looking across the country for the best entry-level talent, and those interested in starting a career in the rewarding professional services industry as a recruiter. Students will have the opportunity to speak with Judge representatives to learn about their experiences, opportunities with The Judge Group, available benefits, and to ask any questions that they may have. If you're extroverted, motivated and like the idea of helping people find their dream jobs, come visit our team under the Judge Group banner at your local career fair.

January:
28th – University of South Florida, University of Georgia, Florida State University
29th – Rutgers, University of Virginia, NYU, Michigan State
February:
2nd – Texas A&M
3rd – Villanova, Syracuse
4th – UCF
5th –Seton Hall
9th – Penn State
12th – West Virginia
17th – James Madison University
18th – University of Oklahoma
19th – George Mason
25th – University of Houston, West Chester University
26th - University of Delaware
March:
4th – UMASS
20th – Catholic University
24th – Ohio State
26th – Towson, Rider
April:
1st – Bridgewater State
2nd – University of Connecticut, University of Rhode Island
8th – Monmouth University
30th - University of California Irvine
* Dates are subject to change, and additional appearances are likely.


Judge offices can be found across the country, from San Francisco to Boston to Houston (and 27 others).If you cannot attend one of these career fairs, but are still interested in learning about the opportunity of working for Judge, please call our team at (888) 228-7162 or email careers@judge.com.
By: Ryan Miller

Topics : Career Fair, News
Share this post
Join Our Winning Team
We are always looking to add talented professionals to our team. Advance your career with Judge.
Apply Now
Let's Continue the

Conversation.

Tell us how we can help you and we'll be in touch soon.