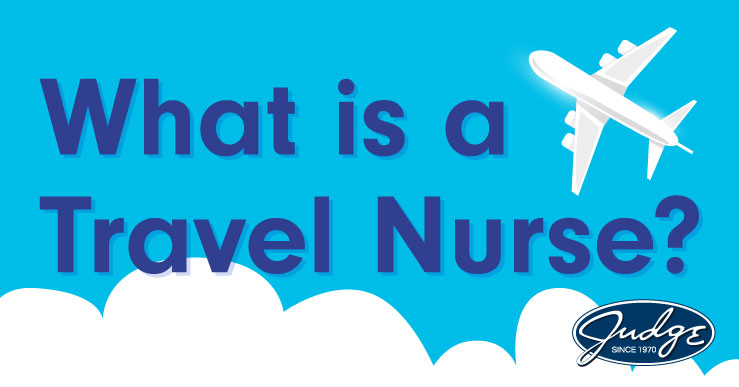 Share this post
What is a Travel Nurse?
Are you considering a career in travel nursing? Good news — you're not alone! The popularity of travel nursing was already growing before the COVID-19 pandemic, and now it's accelerating faster than ever.
So what exactly does a travel nurse do?
A travel nurse is a skilled healthcare professional who takes assignments in hospitals, clinics, or other healthcare facilities for short-term staffing needs. From rural areas to busy cities, travel nurses can be assigned anywhere in the US and even in other countries. In this infographic, we discuss a few different segments of travel nursing, and answer some of the most commonly asked questions!
(Click image for larger version)
Conclusion: What is a Travel Nurse?
Travel nursing has become a staple in the healthcare field, as there is a nationwide shortage of nurses. Nursing shortages occur thanks to seasonal challenges (flu season), changes in clinical/ specialty-related needs, or in response to rare catastrophes (such earthquakes or events like COVID-19).
Amidst a nationwide shortage of nursing, travel nursing has become an appealing career choice for both full and part-time nurses. Like any other career, the field has pros and cons. It is up to each individual, in their unique circumstances, to decide if the travel nurse career path is right for them.
Unsure what field or healthcare setting you would like to work in? Travel nursing might be the path for you, especially if you enjoy experiencing diverse workplace settings. Judge has placed travel nurses for many years, and we've heard lots of positive reviews!
So there you have it - now you know what a travel nurse does! Interested in making serious moves? Click here.
Topics : Healthcare, Healthcare Professionals, Infographic, Nurses, Travel Nursing
Share this post
Join Our Winning Team
We are always looking to add talented professionals to our team. Advance your career with Judge.
Apply Now
Let's Continue the

Conversation.

Tell us how we can help you and we'll be in touch soon.