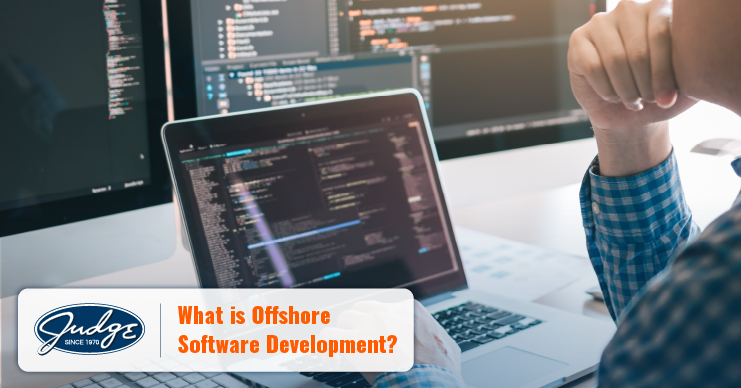 Share this post
What is Offshore Software Development?
Increased demand for software development has led many North American and Western European companies to seek offshore software development.
For what benefit?
With the ever-increasing pace of technological growth, offshore software development services can help companies move much faster than they would otherwise be able to; helping cut costs, launch applications faster to market, and reduce release cycles. Offshore development services include everything from mobile application development, to web development, data analytics, digital marketing services, and more. Indeed, many industries are already taking this route.
In this week's blog, let's discuss some benefits, challenges, and opportunities of offshore software development.
What is offshore software development?
When a company requires additional software development support, they often hire a team of developers in another country (most commonly India, China, or Eastern Europe). These employees are often considered permanent employees, like your local team, with the only difference being their office location.
Utilizing an offshore software development company has become such a common practice that most IT giants such as Google, Apple, and Microsoft have maintained offshore software development teams for some time now. In the age of increased remote work, having officemates across the globe is quickly becoming a casual reality.
Who should use offshore software development?
Service-based companies whose expertise is non-technical often welcome offshore software development. These businesses are experts in their respective industries but are unable to keep up with technological changes internally. Projects vary from website updating, building new digital products for customers, or implementing new, cutting-edge technologies. Even if these companies have in-house development teams, sometimes they need to scale up or increase their value.
What are some benefits offshore software development offers?
Hiring an offshore software development company offers many benefits but making the leap to offshore development is not a small move. The decision to hire an offshore vs. an in-house developer team is not an easy one, but consider the significant benefits that taking your project offshore might offer:
Massive talent pools
The opportunity to scale quickly
Lower operating costs
Business growth
Quicker time-to-market product delivery
More time to focus on core business activities
What are some potential downsides to offshore software development?
Like any other business decision, offshore software development comes with benefits and challenges. So, if you decide to leverage offshore software development services, be prepared for a few potential pain points. These might include cultural differences, communication issues, more hours spent on project management, and legislation variances. Before making a final move, thorough research and finding a reliable company with a positive tracking record are both important steps.
Conclusion: What is Offshore Software Development?
If you choose the offshore software development route, it is important to clearly define your projects, choose reliable partners, and use communication tools to stay on top of project management. If you decide to leverage the advantages of an offshore software development company , don't hesitate to contact us. We are happy to provide our expertise!
Topics : Articles, Software Development
Share this post
Join Our Winning Team
We are always looking to add talented professionals to our team. Advance your career with Judge.
Apply Now
Let's Continue the

Conversation.

Tell us how we can help you and we'll be in touch soon.