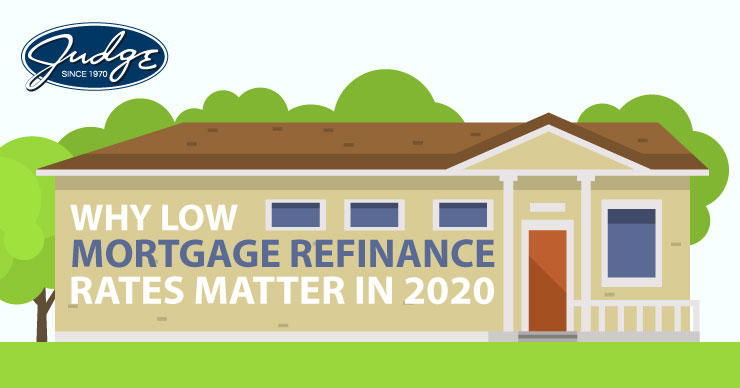 Share this post
Why Low Mortgage Refinance Rates Matter in 2020
Mortgage rates change all the time, usually driven by factors in the economy.
When you refinance your mortgage, you are effectively trading your old loan for a new one. The remaining balance on your current mortgage is "transformed" into a new loan, which can have better rates and terms; meaning you can reduce your monthly payments and the amount of interest you pay on them. (click the image to see a bigger version)
As you can see in the infographic above, the trend for the past 50 years has been an overall decline in rates. The era of COVID-19 has driven these rates to practically unthinkable levels. Today's rates are around 2.9% — creating a major surge in mortgage refinancing applications.
The question is, what does this mean for homebuyers or homeowners who are considering refinancing?
Simply put, today's low mortgage refinancing and lending rates make it less expensive than ever to borrow money, and to save over the lifespan of a loan. Homeowners and homebuyers have responded. So much so that according to the Mortgage Bank Association, refinancing applications went up 111% compared to last year at this time.
In Conclusion: Why Low Mortgage Refinance Rates Matter in 2020
On the whole, low mortgage refinance rates are very good news for homeowners and homebuyers. Still, everyone's case is unique — especially amidst the COVID-19 pandemic. It's best to evaluate your current financial situation, talk to your mortgage company, and make a plan!
Topics : Banking, Financial Services, Infographic, Mortgage Loan Processors, Mortgage Rates
Share this post
Join Our Winning Team
We are always looking to add talented professionals to our team. Advance your career with Judge.
Apply Now
Let's Continue the

Conversation.

Tell us how we can help you and we'll be in touch soon.