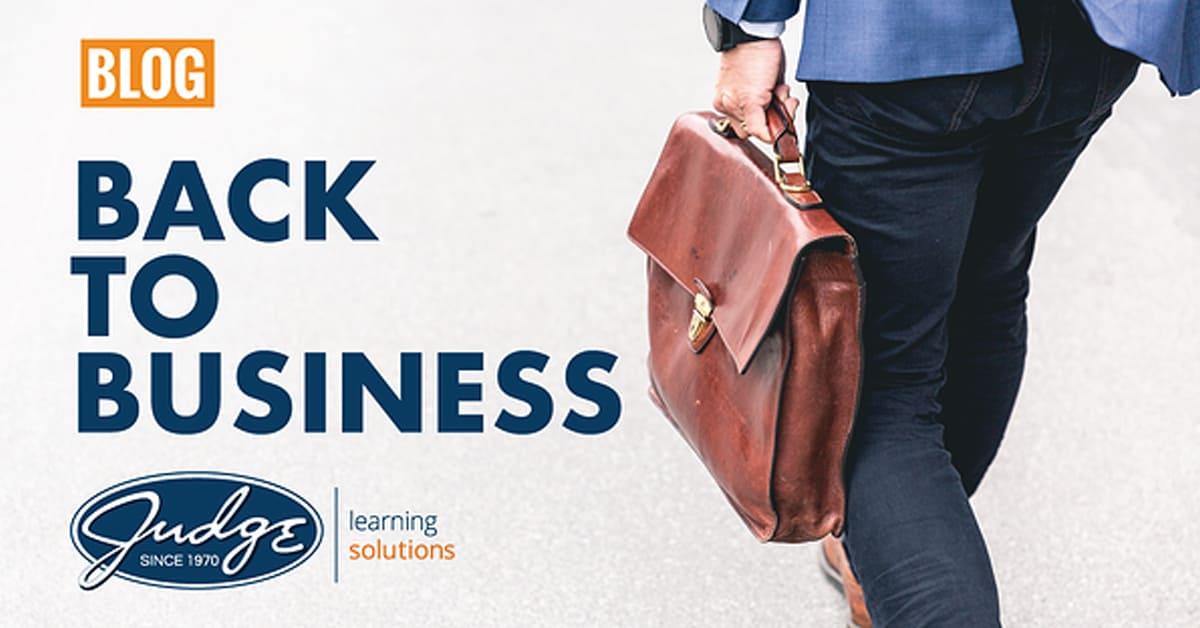 Share this post
Back to Business
It's back to school time for students across the country. Those of us who are parents or have recently been students may think of September as the true start of a new year.
In some ways, September is the catalyst for really getting back to business, as well. Often, learning projects stall during summer months as team members and subject matter experts take vacations or must focus on covering for those people who are out. So, I've always viewed Labor Day as a time to take stock of where I am personally and where my organization stands as we head into the last four months of the year.
What about your organization? You might want to ask yourself these questions:
How are we tracking to the goals we set at the beginning of the year? What do we need to change to make sure we hit our targets?
How have priorities changed throughout the year? Have we made the necessary adjustments to align our activities with our over-arching business goals?
Do we have the proper resources to accomplish the remaining work for the calendar year?
What type of results are we seeing for those programs that rolled out in the 1st half of the year? What has worked well and where do we need to make adjustments to drive effectiveness?
Are all team members fully engaged? Are there conferences or learning events that will help them recharge and motivate them to bring new energy and ideas into their day-to-day work?
In many companies, it's also time to start the budget process for 2020. Devote some time to really thinking about what you want to accomplish and how you will measure success for all your new initiatives.
Topics : Articles, Learning, Management, Project Management
Share this post
Join Our Winning Team
We are always looking to add talented professionals to our team. Advance your career with Judge.
Apply Now
Let's Continue the

Conversation.

Tell us how we can help you and we'll be in touch soon.