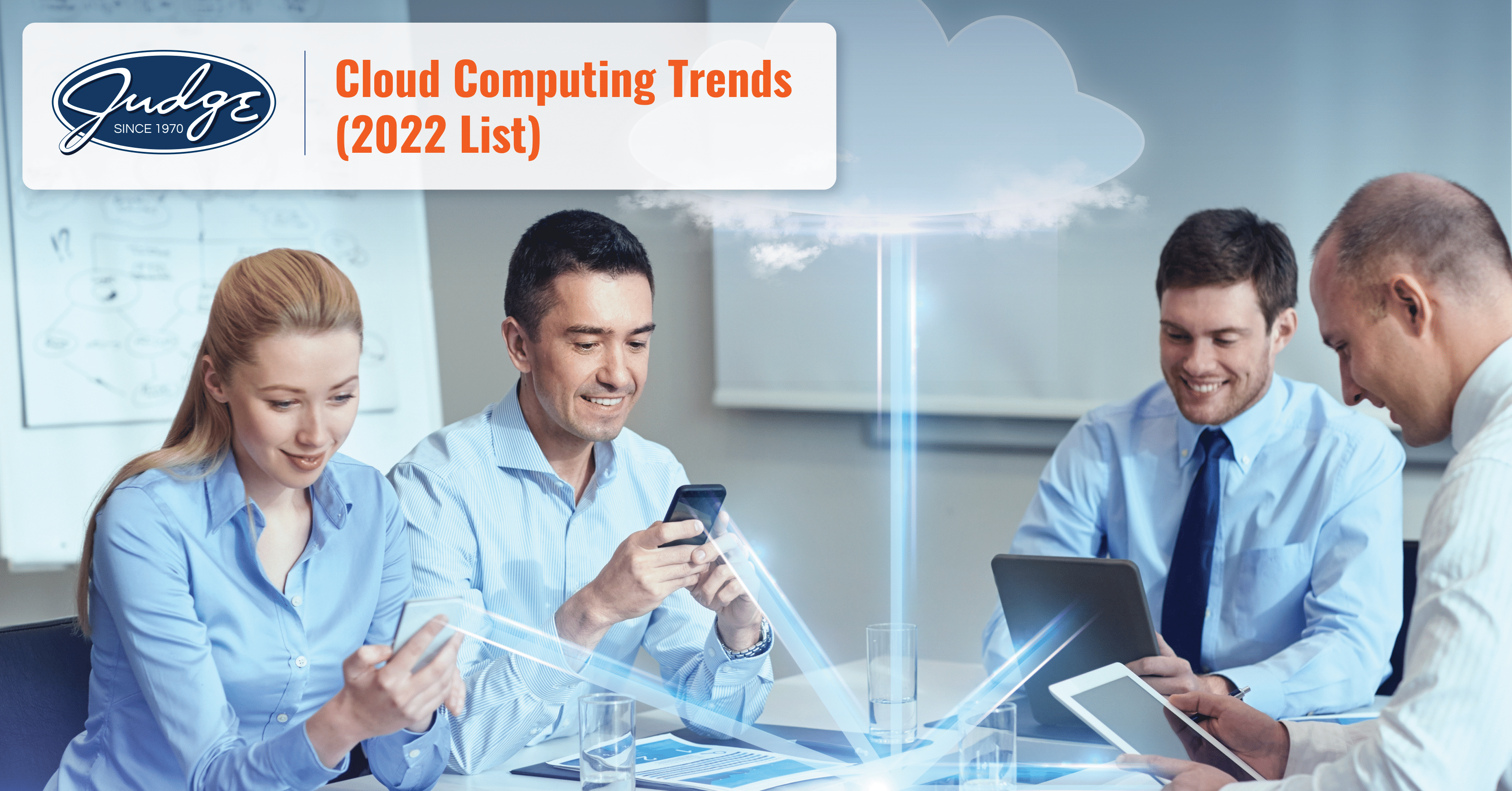 Share this post
Cloud Computing Trends (2022 List)
What is cloud computing, anyway? Let's start with a definition: "Cloud computing is the delivery of different services through the internet, including data storage, servers, databases, networking, and software. Cloud-based storage makes it possible to save files to a remote database and retrieve them on demand." In 2022, cloud computing is on the rise across practically all industries and sectors. Amazingly, the cloud computing industry is expected to surpass $481 billion dollars, compared to $313 billion in 2020. So, what is causing the momentous rise in cloud computing? One major factor is the growth of remote and hybrid workforces, largely initiated by the pandemic. Indeed, these changes have driven cloud computing trends in 2022.
In this week's blog, let's put a spotlight on some of the advantages of cloud computing!
1. The Growth of AI and ML in Cloud Computing
To some extent, artificial intelligence (AI), machine learning (ML), and cloud computing all exist in a symbiotic relationship. Although this isn't new to 2022,  their interdependence is expected to grow even more over the coming years. Cloud computing plays a key role in the delivery of AI services, and helps various organizations access advanced ML. Cloud computing services also provide critical infrastructure required by both AI and ML. The growth and mutual implementation of these technologies will create a future for businesses that is much more data-driven, innovative, and accurate.
2. Edge Computing
Even if edge computing is seen as a competitor to cloud computing, the most forward-thinking industries are recognizing the complementary relationship of these co-existing cloud operating systems. One could say that edge computing is an alternative approach to cloud data storage. "Edge computing operates under the assumption that it is more efficient to gather, store, and process data as close as possible to the user or at the point of generation, as opposed to a single centralized location." The edge computing market is one of the most talked-about topics in the tech community and is expected to expand in 2022.
3. Hybrid and Multi-Cloud Environments
When businesses started moving towards cloud services, they were usually choosing between two different options — private cloud or public cloud. The private cloud offered on-premises storage of company data, whereas the public cloud offered pay-as-you-go service and storage with a third-party server. With hybrid and multi-cloud environments, organizations are not limited to a single option and can choose both cloud solutions for their business. Global hybrid market technologies are predicted to reach $98.8 billion in 2022.
4. A Spotlight on Sustainability
Climate change has been the topic of conversation in global business more than ever. Companies are focused on decreasing their carbon footprint by developing sustainable practices, many of which include cloud solutions. For more on this topic, click here.
Conclusion: Cloud Computing Trends (2022 List)
The increased adoption of cloud computing over the past two years is expected to continue in 2022. Companies realize that investing in their infrastructure, including modern techniques like cloud computing, will help them take advantage of the latest cloud innovations and other advanced technologies.
Topics : Artificial Intelligence, Cloud, Cloud Computing, Edge Computing, Hybrid, Machine Learning, Sustainability
Share this post
Join Our Winning Team
We are always looking to add talented professionals to our team. Advance your career with Judge.
Apply Now
Let's Continue the

Conversation.

Tell us how we can help you and we'll be in touch soon.