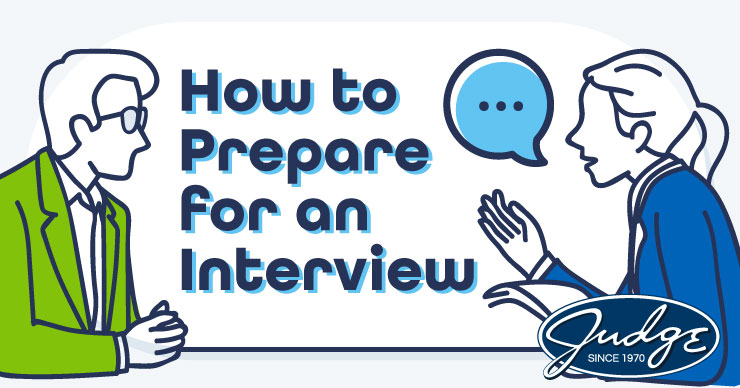 Share this post
How to Prepare for an Interview – 10 Tips for 2021
Wringing your hands about how to prepare for an interview just around the bend?
We've all been there — a job interview can be a stressful experience. The good news is, if you play your cards right it doesn't have to be that way. There are lots of approaches you can take to gain control and confidence as you look towards your next interview.
Importantly, feeling ready isn't simply a matter of self-belief and charisma. It's also about job interview preparation. And although practice and prep won't make the stress go away completely, it will definitely help you feel more confident than you'd otherwise be.
For all you job 2021 seekers, here are 10 tips that will teach you how to prepare for your next interview.
(Click image for a larger version)
Conclusion: How to Prepare for an Interview - 10 Tips for 2021
As hiring experts, we can't emphasize enough how important it is to find time to prepare for your upcoming interviews. A well-prepped interviewee exhibits confidence, comfort, and knowledge about the company, turning anxiety into passion and excitement. Aside from researching the company, practicing interview questions, and learning about your potential future team, a good night's sleep and a healthy breakfast can do wonders for helping you feel physiologically (and psychologically) prepared. Make sure to plan for these events at least a couple days in advance.
Job interviews aren't your usual type of conversation. There's a power imbalance, requiring you to recite your experiences, passions, skills, and interests while sounding confident (but not egoistic) and being an effective listener. In this short amount of time, your interviewers need to get a feel for who you are as a professional. Regardless of how long your interview is — be it 15 minutes or an hour — your job will be to demonstrate who you are and what value you can bring. Remember: smile and show enthusiasm without interrupting your interviewers. Be confident but not cocky. After you're done, congratulate yourself and send your interviewers a nice thank you email.
And that's how to prepare for an interview! We wish you a successful job hunt in 2021!
Topics : Infographic, Interview, Interview Tips, Job Interview
Share this post
Join Our Winning Team
We are always looking to add talented professionals to our team. Advance your career with Judge.
Apply Now
Let's Continue the

Conversation.

Tell us how we can help you and we'll be in touch soon.