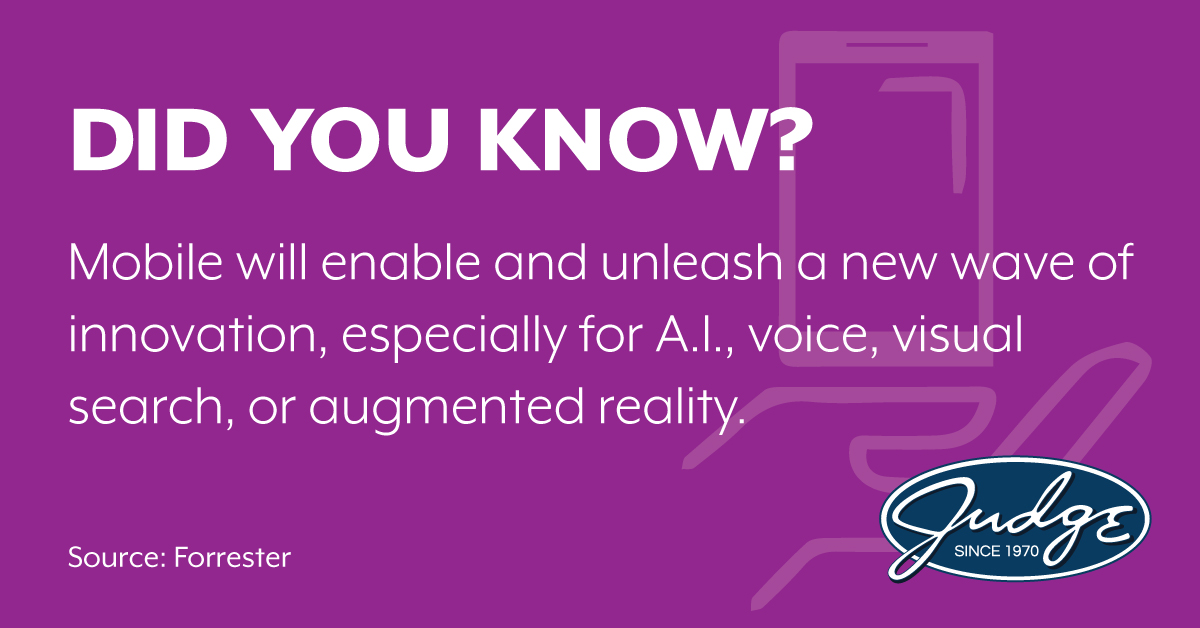 Share this post
Mobile is the Future for Brands
Thinking mobile first needs to go beyond screen size considerations
A recent blog post from Forrester explores the role mobile needs to play moving forward for brands (both B2B & B2C) to connect with their audiences.
As a marketer, I've known this to be true for a while. For years, the industry has been hammering on mobile first. An interesting tidbit from this article is mobile's role in optimizing and truly unleashing cutting-edge technologies, such as artificial intelligence (A.I.). Mobile is going to be a top priority for brands for a long time.
Read the full article.
Topics : Articles, Mobile, Technology
Share this post
Join Our Winning Team
We are always looking to add talented professionals to our team. Advance your career with Judge.
Apply Now
Let's Continue the

Conversation.

Tell us how we can help you and we'll be in touch soon.