Infrastructure & Network Solutions
To take a business from where it is now to where it wants to be, smart decisions have to be made.
Judge has experience in all areas of physical infrastructure: starting with overall solution design, then equipment selection, equipment and structured cabling deployments, comprehensive project management and Day 2 to support. We also recognized that most of today's corporate data centers are using yesterday's technology. This could be in the form of large spaces with outdated power and cooling equipment to still relying on legacy 3-Tiered equipment. Judge can assist with all areas of the data center redesign, from the physical space, to providing reliable power and cooling to improving the architecture, performance and management.
Infrastructure & Network Solutions Services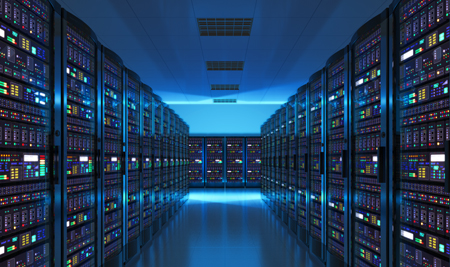 LAN Switching & Routing
The basic technology foundation of every organization is its infrastructure. Judge can ensure your own "information highway" is running at top speeds.
Access your data center and critical data and resources at the speeds required to advance your business.
The core may be where the critical data resides but users connecting to the network is the critical first step
Not all data traffic is the same, we'll make sure priority is given to correct data flows
Segmenting local traffic and efficiently accessing remote resources provides security and reduces bottlenecks
We'll design and optimize an efficient, cost effective WAN solution utilizing the latest technologies from MPLS to SD-WAN and much more.
Let Judge review and make sure your current WAN deployment is living up to its terms.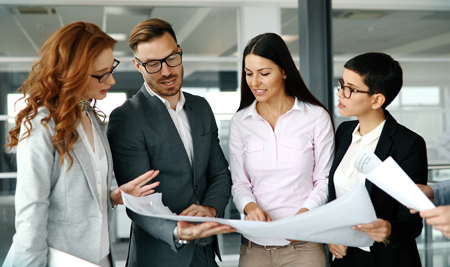 Unified Communications
Communications is the key to any organization's success. Ranging from voice, video, text or any other means, communications is a basic requirement. Judge can provide a comprehensive solution to meet your needs.
Judge has deployed on-prem and cloud-based communications solutions across many verticals and industry specific solutions, let us find a solution for you.
We can more efficiently bring people and information together, leading to increased employee and team productivity, simplified business processes, and improved workflow
We can put the technology in place to make sure the correct people get to you when they need to and you are truly available.
Never miss that critical message again
Make sure your customers are being routed to the correct destination to grow your revenue, then record the call to ensure the highest quality service
Let us assist in reducing costs by pairing the correct communications solution with the right carrier and cloud solution
Make sure you are using your network to its fullest capabilities, giving you the reliability that your company demands.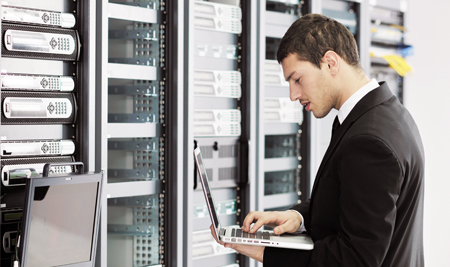 Virtualization Solutions
In today's mobile environment, wireless is no longer a nicety but now a full-blown necessity that has to be deployed and managed correctly…and Judge knows how. We break down wireless deployment into 3 phases:  Design, Deploy and Manage. This simple yet detailed approached has proven successful for a multitude of applications and provides superior performance and utmost flexibility.
A successful wireless deployment starts with a comprehensive site survey
Digital consumers average over 3 mobile devices per person, make sure your wireless can handle the connections
Use real time data to enhance your customer and end user experience
Manage your assets and inventory in real time based
Give your guests the best, secure access for their needs
Deploy a temporary or permanent solution to handle your high density and/or stadium wireless needs.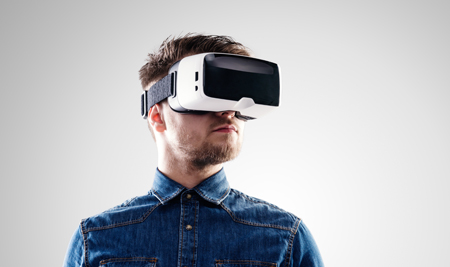 Security Solutions
Attackers today are more pervasive, persistent, and proficient than ever at evading and disrupting traditional security infrastructure. Judge has the experience to secure access to your evolving network, gain insights and awareness of everything hitting your network, and get alerted to policy violations and compromised devices in real time.
Protect high-value data and data center resources with threat defense, highly secure virtualization, segmentation, and policy control.
Analyze attacks and hidden exploits retrospectively and adapt automatically to emerging threats to boost protection before, respond effectively during, and remediate faster after an attack.
Securely adopt the cloud and protect your data, users, and applications, anywhere they are.
Provide consistent and context-aware security services for your infrastructure, endpoints, and data while empowering employees to work on devices anywhere and anytime.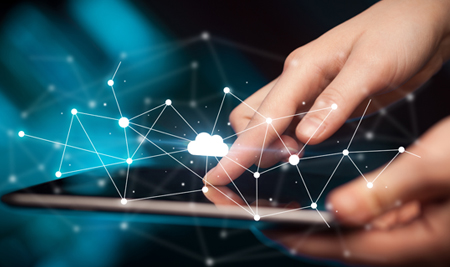 Structured Cabling
The most complex network equipment can be negated by an incorrect cabling plant. When it comes to structured cabling, Judge is able to operate in many different capacities – designer, consultant, installer and servicing partner. Let us put these skills to your advantage.
Judge provides cable plant design services including schematic, design development, construction documents, and specifications using a staffed RCDD and in-house CAD department. Judge works with the customer's architectural/engineering teams to provide seamless, coordinated documents for bidding.
Judge provides construction administration consulting services to ensure the installation meets the design intent and specifications of the project. This includes phased on-site inspections and reports to the customer.
Judge provides consulting services for Request for Proposal preparation, bidding, leveling and descope services for competitive bid projects.
Judge provides installation services either through on staff personnel or through manufacturer certified partners.
Judge provides technical project management consulting services to handle any aspect of the project. Our project managers have extensive construction, technology, and project management backgrounds. We are able to service multiple projects in multiple locations simultaneously.
Judge negotiates firm unit pricing with different manufacturers on behalf of the customer.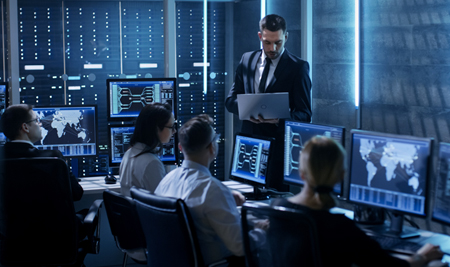 Data Center Consolidation
Enterprises are now consolidating data centers and reducing data center footprints. This can be an extremely complicated and disruptive process requiring the planning and design services that Judge offers to help mitigate the potential pitfalls.
When it comes to any data center change, Judge has the experience to review and make sure that nothing is missed - eliminating the unexpected.
Judge will evaluate your current data center and / or IDFs for power and cooling efficiency.
Judge will coordinate all data center move efforts to make sure downtime and service interruptions are managed and kept to a minimum.
Consolidation brings challenges. Judge reviews all current needs including power, cooling, compute, storage, and management to make the proper design recommendations.
Instantly convert your work space into a fully-functional collaboration space with integrated audio, video, and desktop sharing.
Consolidation of data centers often leads to more stress on the IDFs. Judge will take these into consideration to ensure they are correctly utilized and not overloaded.
Hyperconverged Infrastructure
Enterprises today are at a crossroads with the direction of their data center. Breaking the traditional data center purchasing model and migrating to the cloud comes with the potential for cost overruns and a loss of control of data. Hyperconvergence addresses both of these issues by providing an onsite private cloud with the same fractional consumption model of a traditional public cloud. Hyperconvergence can provide the following benefits: Judge represents all major UC manufacturers and software providers so our recommendations will always remain vendor-neutral. We evaluate your current situation and growth goals and help you make intelligent selections based on those goals while remaining fiscally responsible.
Add the resources you need when you need them.
Eliminate the rip and replace approach and grow infinitely.
Deliver operational simplicity through automation.
Spin resources up and down on demand, and eliminate overprovisioning and prediction risk.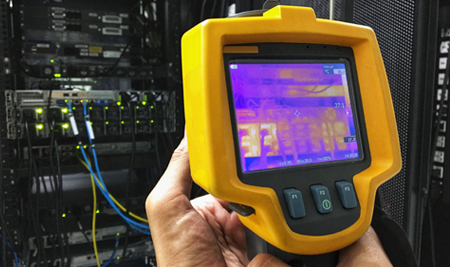 Physical Design Power and Cooling
Today's data centers have strict physical and environmental requirements. Often they are overlooked and assumed to be adequate. Judge has the experience to evaluate and recommend new physical power and cooling solutions at a cost effective price point. Judge will assist with any and all areas of your data center, including: Make sure your data center is up to spec and capable of supporting your enterprise uptime requirements while running efficiently and cost effectively.
Judge will review your current data center and / or IDFs for power and cooling efficiency.
Let us introduce you to latest UPS technologies to reduce your power spend and increase uptime.
Modular power distribution allows easy adjustments as your power requirements change.
More efficient cooling solutions reduce overall data spend by up to 50% and increase uptime.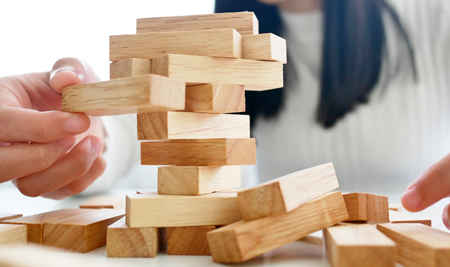 Strategic Roadmaps & Planning
Does your facility have a degraded, legacy BAS or is it not performing as it should be? Lacking in efficiency? Our experts can assess the current status of your building systems and plan for the future.
Review existing Building Systems and provide a path to modernization
Cyber Security assessment - Make sure your connected systems are not at risk of a breach
Assess your current challenges with your facility and provide what solutions are available
Web and Mobile UI
Break free from being locked into proprietary systems
Command Center Design and build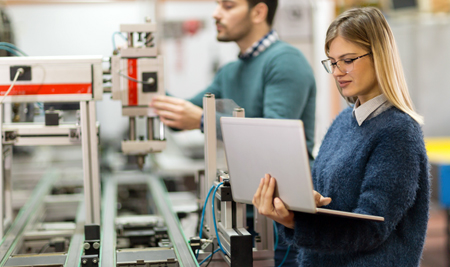 Implementation
Many BAS systems perform the same functions. The difference is in how the system is designed and deployed. We can "fix the low bid".
System Integration Services - Integrate your diverse systems into a unified architecture for simplified management and interoperability
Legacy Controls Retrofit - Replace legacy or degraded DDC controls with open protocol controllers
Vendor Neutral - We pick the best products based on the project
Smart Metering installation and integration
Dashboards for portfolio-wide visibility
Explore Other

Consulting Services
Explore Other

Consulting Services
Join OurWinning Team
We are always looking to add talented professionals to our team. Advance your career with Judge.
Apply Now
Let's Continue the

Conversation.

Tell us how we can help you and we'll be in touch soon.