Leadership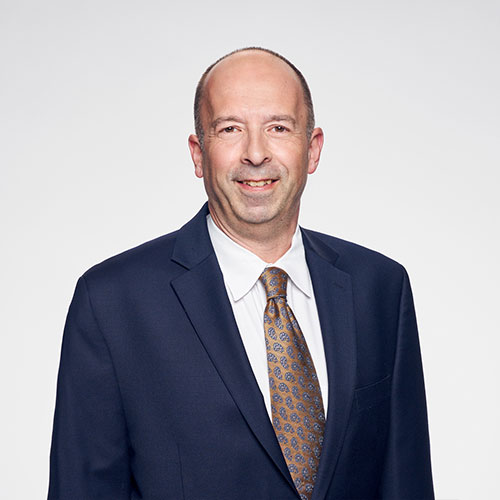 Kenneth F. Krieger
Executive Vice President
For 34 years, Kenneth (Ken) Krieger has been an instrumental part of The Judge Group's growth. Today, Ken is the Executive Vice President of the company, responsible for all learning and training activities across the organization.
After graduating from Penn State University with a degree in marketing, Ken relocated from Philadelphia to Indianapolis where he worked as a technical sales specialist for Prentice-Hall, a division of Simon & Schuster Publishing. After three years, Ken decided to return home to the Philadelphia area where he began his career with Judge in 1988.  
As a technical recruiter in the engineering division at Judge, Ken worked to launch the contract staffing program. As his role evolved into management, the opportunity to create repeatable and scalable training programs became a passion of his. In 2001, Ken was promoted to Chief Information Officer (CIO) and focused on leveraging and improving technology to support enterprise goals and drive strategy.  
Currently, Ken is the President-Elect for the Society of Information Management (SIM) and sits on the advisory boards of several organizations, including ZoomInfo and Textus, as well as software companies and non-profits such as Tech Impact. He was recently awarded the Tech Impact Non-Profit Volunteer Impact Award and the Smart CEO Magazine Executive All-Star Award.