Leadership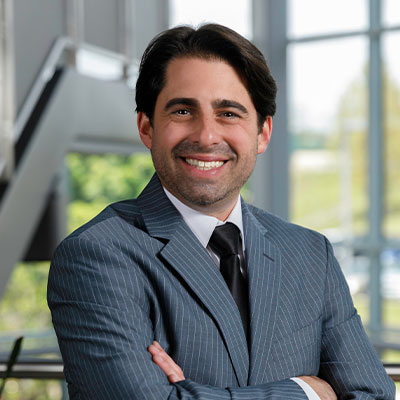 Michael Press
Vice President, Recruiter Operations & Performance
Michael (Mike) Press joined The Judge Group in 2007 as an IT Recruiter and quickly advanced. After eighteen months, he was moved into a management role where he led a team of five recruiters. After proven success in that role, he was asked to relocate to Judge's San Francisco location to run recruiting operations and lead the team there. Since then, Mike has moved back to Judge's headquarters in Wayne, PA where he is now Vice President of Recruiter Operations and Performance.
Mike has been an integral part of evolving the recruitment process at Judge, having developed and implemented Judge's Recruiter Associate Program, which has seen over 225 Recruiter Associates hired to date, and has changed the way Judge hires, onboards and trains entry level recruiters. Mike is a true disciple of the staffing industry and loves what he does. He is always finding ways to improve himself, his team, and Judge's processes and profitability. As of September, 2020, Mike is head of all recruiting operations for Judge Healthcare. Along with Judge Healthcare's President, Mick Angelichio, and his award winning team of recruiters, Judge Healthcare has seen record breaking revenue and profit growth.
Mike is originally from Riverside, NJ. Both of his parents continuously instill in him a Puritan work ethic and remind him that humility is the key to long lasting success. He is a graduate of Drexel University and loves to ski, golf, travel, visit the beach, and spend time with friends and family.